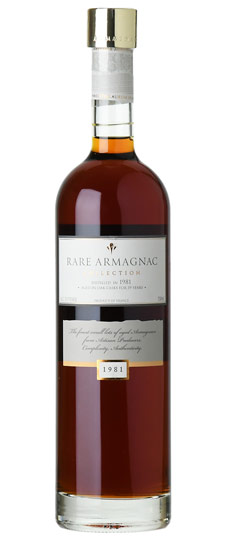 The Schtick:
Distilled by Pouchegu in 1981 and bottled by The Rare Armagnac Collection, this release comes to us from the Ténarèze region. Hefty ABV for the age, and with a whopper of an age statement, this sounds like a treat. Let's dive in. (stock Image)
---
Review #2142 | Armagnac Review #107
Distiller: Pouchegu
Bottler: The Rare Armagnac Collection
Brand: The Rare Armagnac Collection
Selection:
ABV: 53.7% ABV
Age: 39 Years
---
Nose: Spicy on the nose, lots of French oak, raspberry jam, a touch of coffee and honey. Light pepper.
Taste: Jammy on the palate. Light on the oak despite the age, honey, plum, fuji apple and a touch of apple pie. Oak storms in on the back palate, spicy, dry, the ethanol is definitely not hiding but integrates well with the jammy character and the resilient tannins.
Finish: Long finish. A bit of oak, sulfur, and tons of pepper. Jammy and bright, raspberry jam, creamy cheesecake sweetness, cake batter, a touch of maple and bold white pepper and orange peel.
Overall: This is just delightful. A touch on the tannic side for me, but conducts itself masterfully.
Thanks for reading!
Rank: 7
---