Private Bean Program
Release #2 – March 2023 – Familia Morales & Wild Turkey
Familia Morales
Producer: Familia Morales of Cooperative Asuncion
San Jose Poaquil, Chimaltenango, Guatemala
Altitude: 1950-2100 MASL
Process: Washed
Varietal: Catuai, Typica, Bourbon
Batch 22-2145 – "Rowdy From The Rickhouse" [Tyrone A]
Tasting Notes: Big and bold, this batch is full of cocoa, molasses, a touch of char and honey. Textured and silky on the palate, a touch of berry shows through, with graham cracker crust and caramelized sugar. A big, rowdy batch, it brings me back to the moment we selected this barrel for its rambunctious, bold, profile.
Batch 22-0303 – "Turkey Doodle Doo" [Camp Nelson A]
Tasting Notes: Backing off the cocoa and molasses, this batch features a pop of pepper,tart apple, nougat and a hint of maple. This batch will pull you right out of bed and showcases some of Turkey's feisty spice.
---
Release #1 – February 2023 – Cabo Azul & Four Roses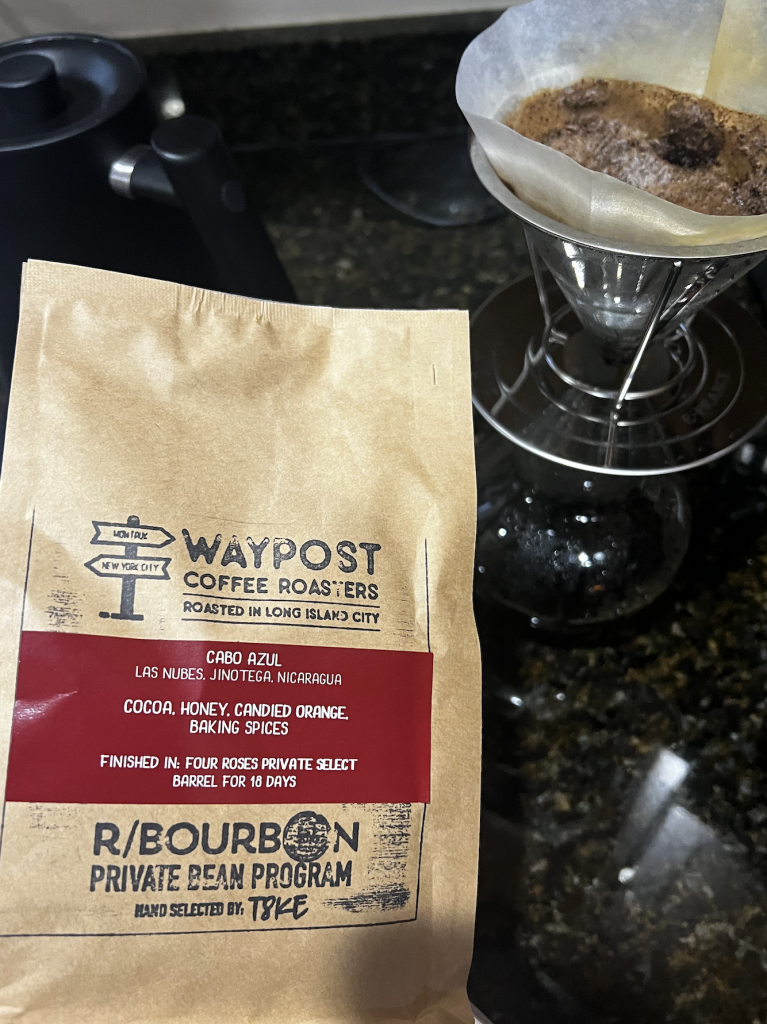 Producer: Rene Morales and Ernesto Fernandez
Finishing: 18 Days in Four Roses Private Select 2022 OBSO Barrel
Las Nubes, Jinotega, Nicaragua
Altitude: 1275 MASL
Process: Washed
Varietal: Caturra, Catuai, Marseillsa, H1 Hybrid