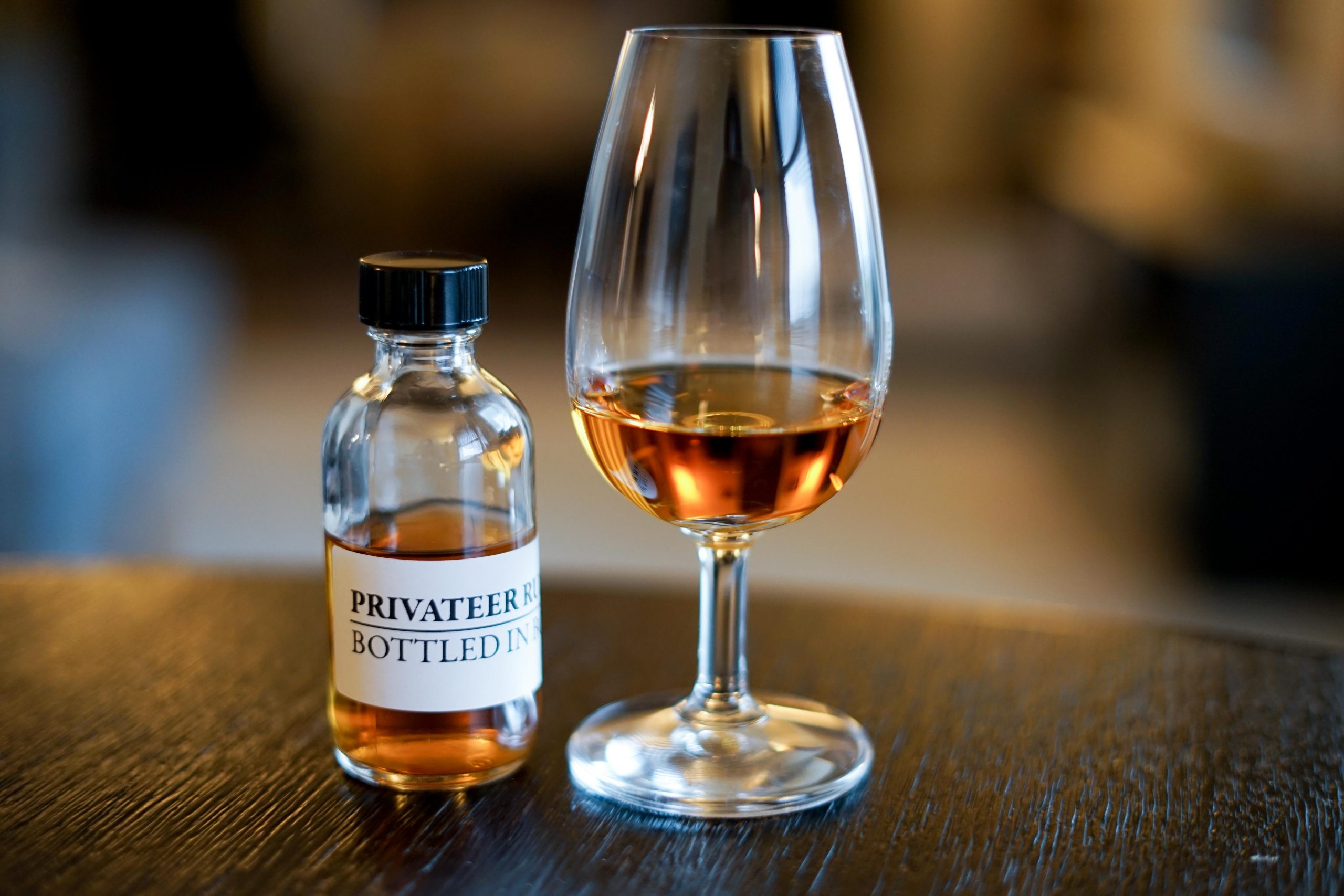 The Schtick:
A recent Distillers Drawer release, todays rum review comes to us in the form of Privateer's Bottled in Bond rum. Let's get to it.
---
Review #1726 | Rum Review #110
Distiller: Privateer
Bottler: Privateer
Brand: Privateer
Selection:
ABV: 50% ABV
Age: NAS
---
Nose: Rich molasses, mocha, caramel and a hint of oak. Sweet vanilla, light on the tannins. Unmistakably rummy. No funk, and walks the line of sweet and savory with both feet firmly planted in sweet territory.
Taste: Medium mouth feel, coats nicely. Syrupy molasses, sticky pudding, toffee, and a hint of pepper. Light tobacco, the very faintest of rum funk and a whole lot of vanilla. Dash of oak, lending some structure, but not bitter or drying in any way. Faint clove.
Finish: Long, rich and powerful, with plenty of brown sugar and molasses to carry boldly. There isn't a ton else here, but what is present is also pleasant.
Overall: Far from the most complex rum in existence, this expression from the venerable Privateer manages to make up for absurdity with plenty of enticing rum notes and excellent quality. Really enjoyable profile, heavy on the molasses, and a testament to even greater quality to come.
Thanks for reading!
Rank: 7
---