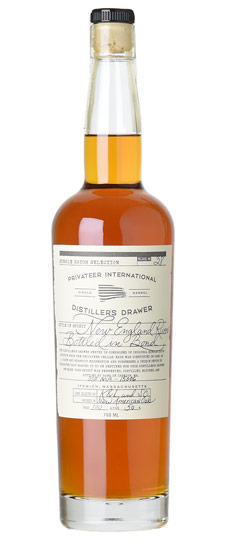 The Schtick:
Privateer bottled in bond is a favorite entry in Privateer's portfolio, hailing from Ipswich, MA. This is a bottle I tried blind, and then received the reveal after taking down notes. Lets dive in.
---
Distiller: Privateer
Bottler: Privateer
Brand: Privateer
Selection:
ABV: 50% ABV
Age: NAS
---
Nose: Nice structure here – sweet brown sugar, copper penny, clove, rye spice. Sweet toffee, vanilla, cinnamon. Pretty rummy on the nose.
Taste: Sweet, lots of molasses, nice oak structure. Definitely rum, if I had to guess, which I do. Sweet cream, faint oak, nice root beer and brown sugar note. Heat is in check, mouth feel is medium, maybe medium+.
Finish: Short, but mild in the heat department. Little kick, but nothing crazy. Lots of molasses, a nice creamy vanilla note, some faint pepper and orange peel.
Overall: Not bad at all. Really enjoyed this one. It could have done better with a little oomph, but something I'd happily drink. I'm going to guess rum, on the younger side, molasses based. 46% ABV or so. Maybe Privateer, but doubt it.
Thanks for reading!
Rank: 6
---