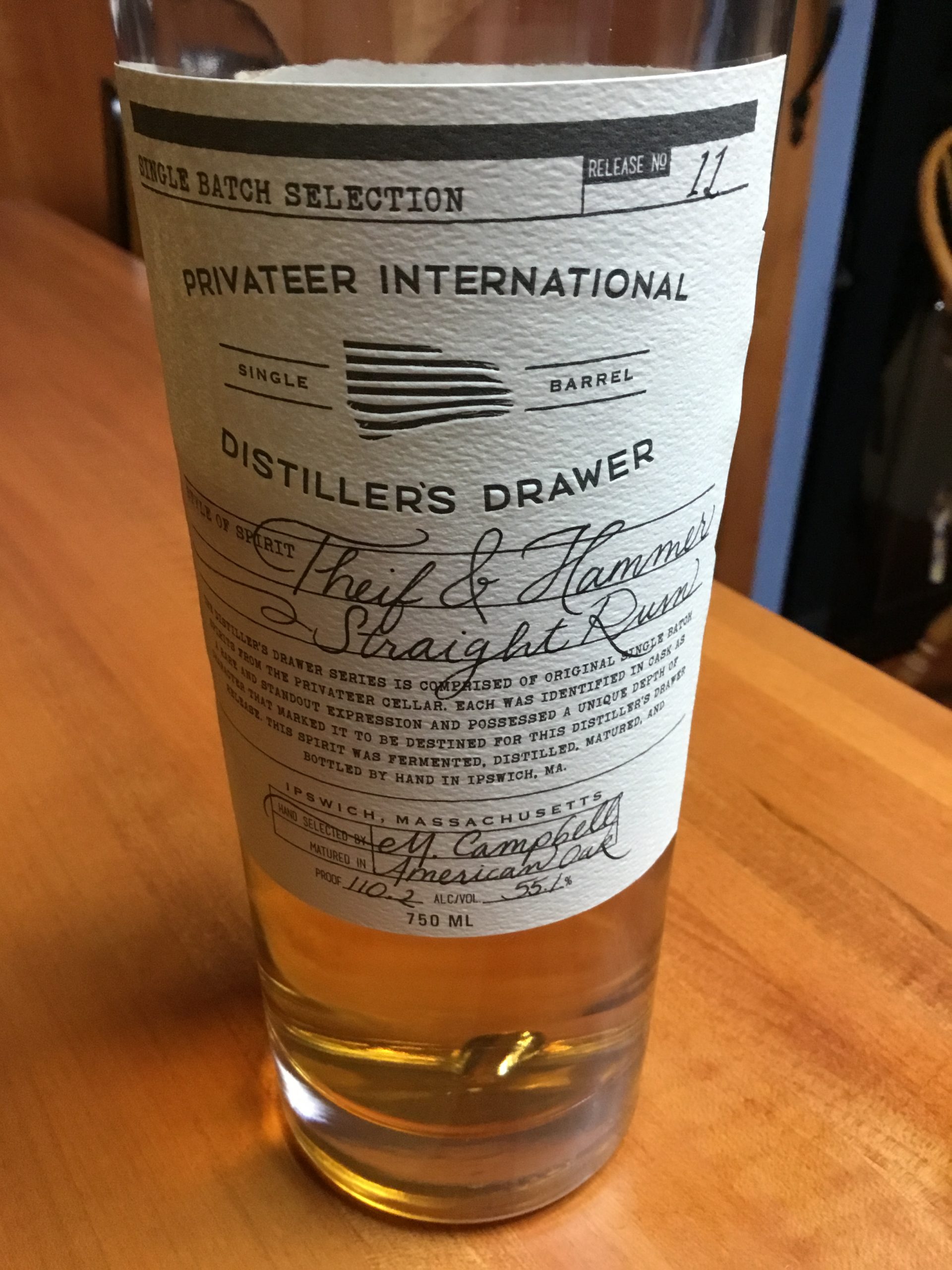 The Schtick:
This is another named single barrel, bottled at cask strength, as part of the Distillers Drawers releases at Privateer distilling in Ipswitch, MA.
---
Distiller: Privateer
Bottler: Privateer
Brand: Privateer
Selection:
ABV: 55.1% ABV
Age: NAS
---
Nose: Really rich melon, cinnamon buns, faintly funky fruits. Molasses, almost a rich cheese note.
Taste: Medium mouth feel, rich caramel. Molasses. Sweet and creamy, faint bananas foster. Mild heat, very in check.
Finish: Long, sweet and rich. No plastic-y notes here. Honey, faintly fruity, lots of maple, oak and tobacco.
Overall: I really enjoyed this. Rich, complex, hits a lot of notes I enjoy and the proof and finish are significant improvement over other releases.
Thanks for reading!
Rank: 6
---