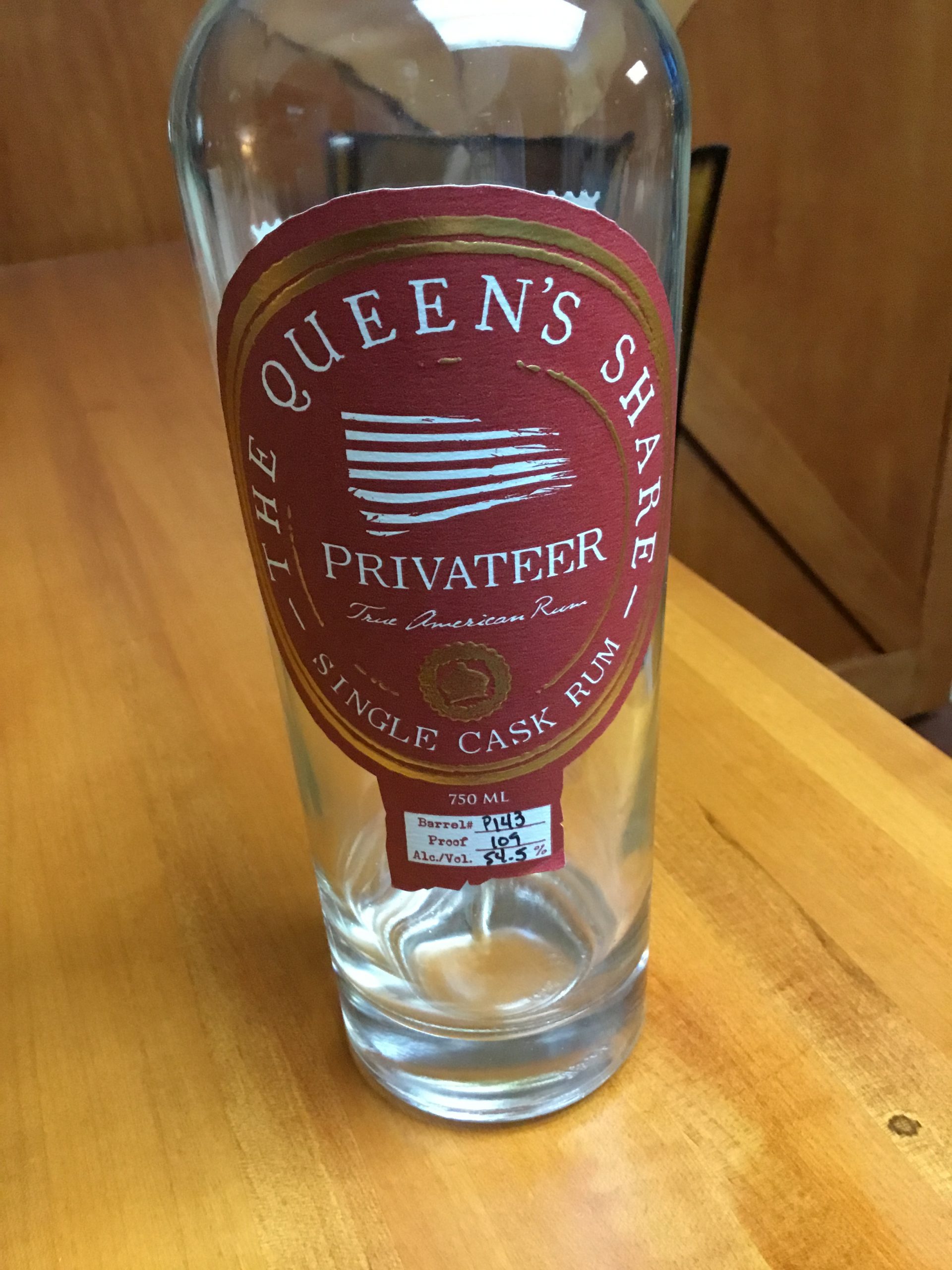 The Schtick:
"Queens Share rum was known to be the best barrels in a distillery & reserved for royalties special occasions. It takes meticulous distilling, additional cut collection, re-distillation, & extended aging to fulfill its promise of dense flavor & plush texture. Sadly it became a victim of bottom lines & large volume manufacturing. We take great pride in being a part of this traditional rums revival.
---
Distiller: Privateer
Bottler: Privateer
Brand: Privateer
Selection:
ABV: 54.5% ABV
Age: NAS
---
Nose: Honey, ethanol, lemon candies. Lightly musty, sweet confectioners sugar. Not super rich, or robust.
Taste: Musty, sweet sugar. Faint molasses. High proof, and its evident. Werthers candies, light confectioners sugar. Not super rich mouth feel. Candied apples, faint banana, sweet, hot.
Finish: Short, hot, caramel, grain, some apple.
Overall: This was a bit of a let down overall compared to the other privateer releases I have had. It was generally thin, far too hot, and didnt really back up that heat with viscosity or robust flavors.
Thanks for reading!
Rank: 3
---