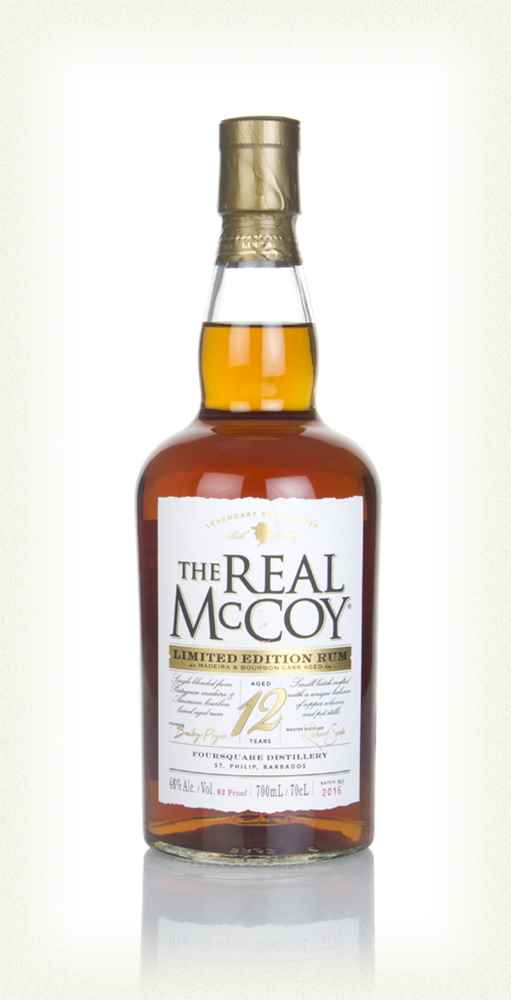 The Schtick:
This is a limited edition release from The Real McCoy. Real McCoy is sourced from Foursquare in Barbados and bottled under this label. This limited releases sees some wine finishing. I tried this bottle blind, and was given the reveal after taking down notes. Let's see how it is.
---
Distiller: Foursquare
Bottler: Real McCoy
Brand: Real McCoy
Selection:
ABV: 46% ABV
Age: 12 Years
---
Nose: Sweet, complex. Honey, rosewater, lightly musty. Caramel, tobacco, light pepper.
Taste: Nice body, good mouth feel. No heat. Sweet caramel.
Finish: Long, rich and complex. Great molasses, brown sugar integration with some fruit like blackberry and currant. Brown sugar and tobacco end things for a clean finish.
Overall: I like this, it's not built on the most bonkers rum base but it has everything I like, I'd drink a lot of this.
Thanks for reading!
Rank: 7
---