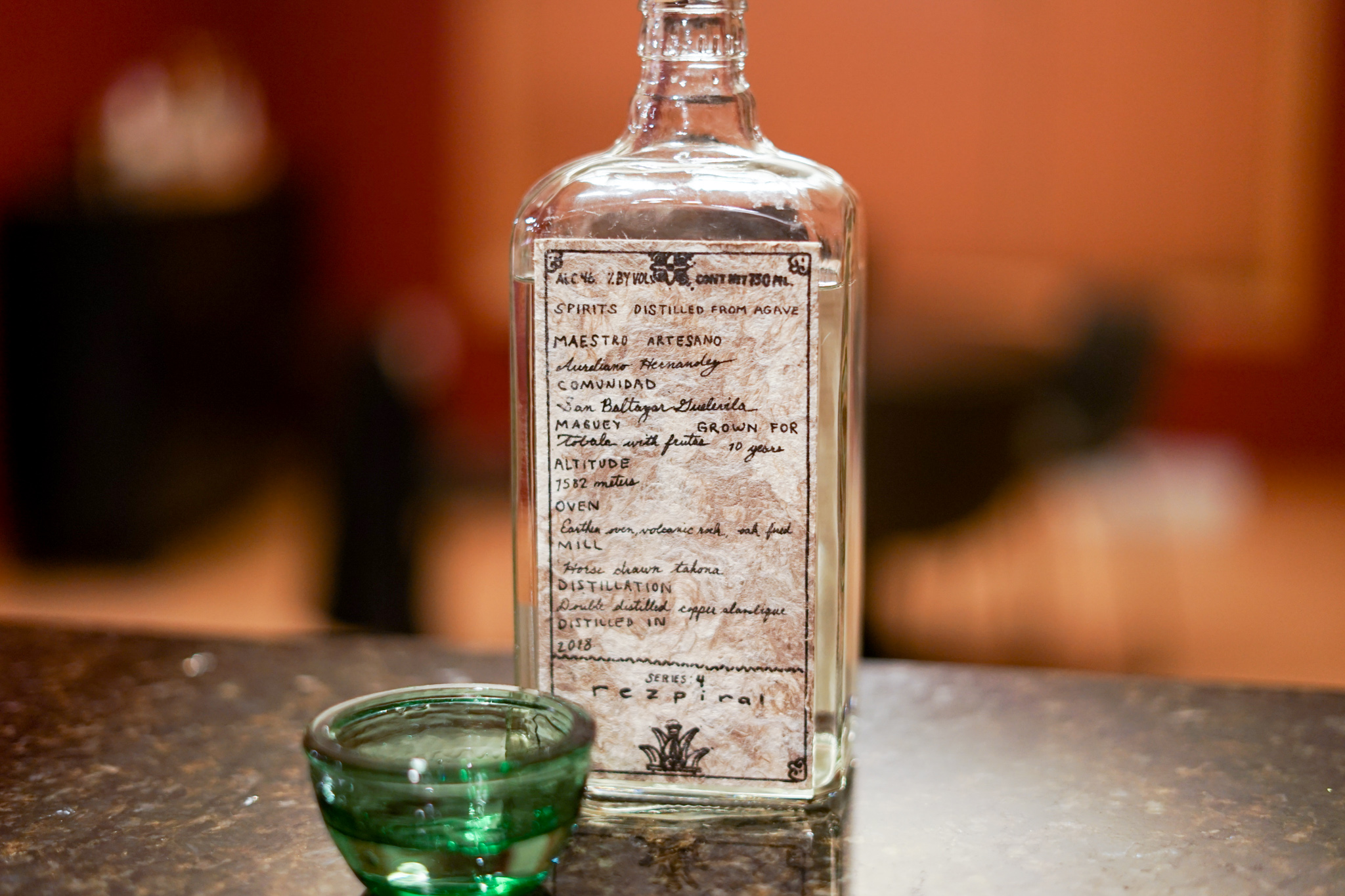 The Schtick:
Distilled by Aureliano Hernandez Martinez for Rezpiral, this Tobala is produced with the addition of fuits in the still. Given what I already knew about the profile of most Tobala's, I was immediate interested in this release.
---
Review #1794 | Mezcal Review #163
Distiller: Aureliano Herhandez
Bottler: Rezpiral
Brand:
Selection:
ABV: 46% ABV
Age: NA
---
Nose: Sweet, fruity, musty and interesting. This reminds me of Dole fruit cocktail syrup, clay and honey in smoothie form – and I'm into it.
Taste: Sweet, effervescent, fruity again. Lime, lemon, peach and orange pairs nicely with salinity, minerality and a hint of clay.
Finish: Smoky finish to pleasantly offset the sweetness of the fruit. This is wild and decisively finishes with a smoky, fruity finish.
Overall: This is so unique. I love the direction it's going and the fruit cocktail note is super pleasant.
Thanks for reading!
Rank: 7
---