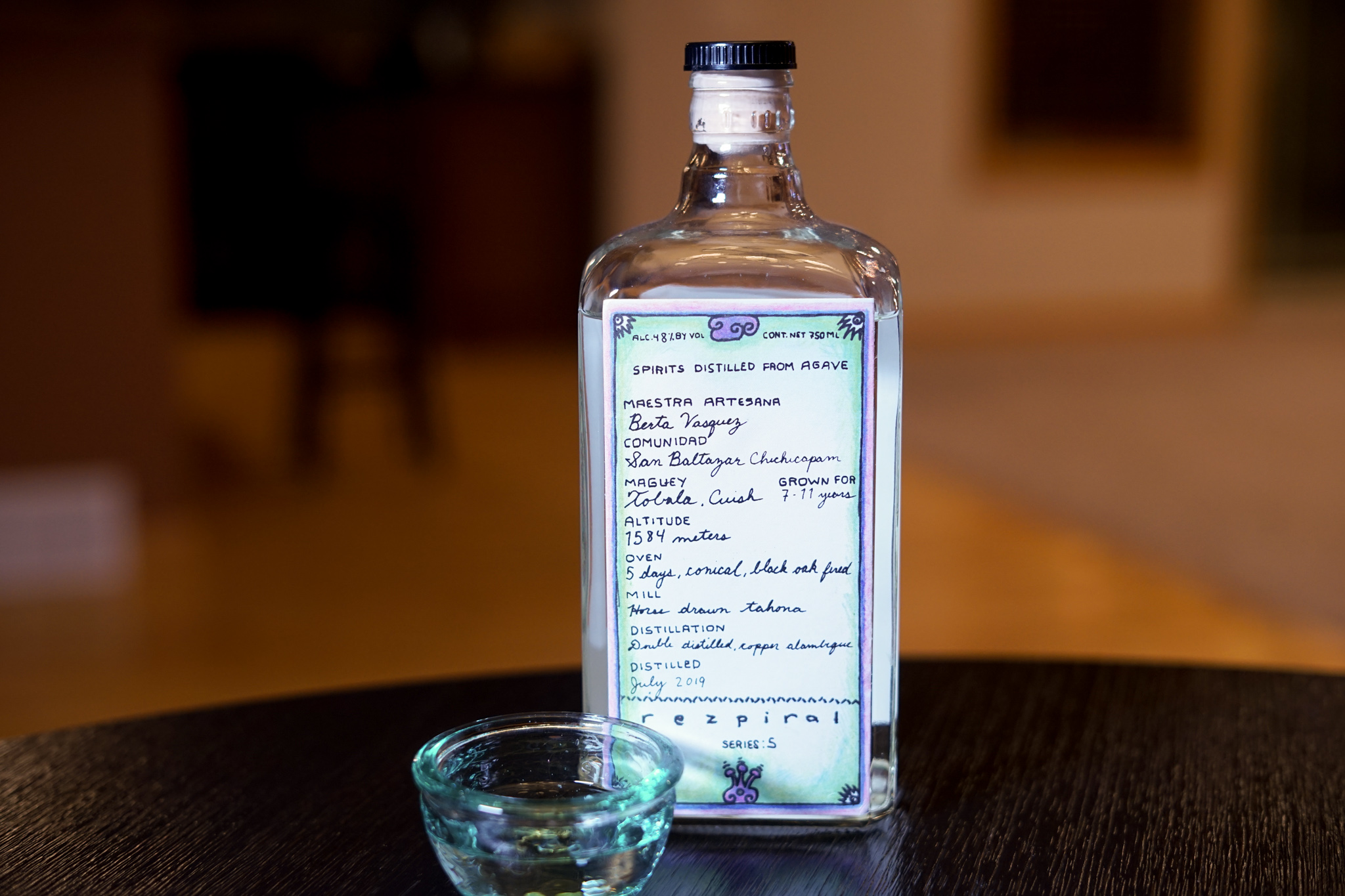 The Schtick:
Distilled by the veritable Maestra Berta Vasquez, this ensamble combines Cuixe and Tobala – two varietals I haven't had much of from Berta. Produced using two runs on a copper alambique, this bottling was made for Rezpiral and bottled as part of Series 5 in July of 2019.
---
Review #1796 | Mezcal Review #165
Distiller: Berta Vasquez
Bottler: Rezpiral
Brand: Rezpiral
Selection:
ABV: 48% ABV
Age: NA
---
Nose: Bright and effervescent! Fruity, delightful, rich. Soil, lemon curd, melon and lime, papaya and berries. Vanilla bean, pepper and some clay.
Taste: Fruity at first before a great vein of smoke character steps in. Clay, faint ash, some honey, and mineralogy balance to form a sweet and smoky bond.
Finish: Dry and mineral forward, this transforms to a crisp finish that balances complexity and fruit character.
Overall: I love this bottling, with Berta's hand consistently showing her skill and passion. This fruit bomb transforms beautifully into a dry mineral heavy finish that is sweet, savory and everything in between.
Thanks for reading!
Rank: 8
---