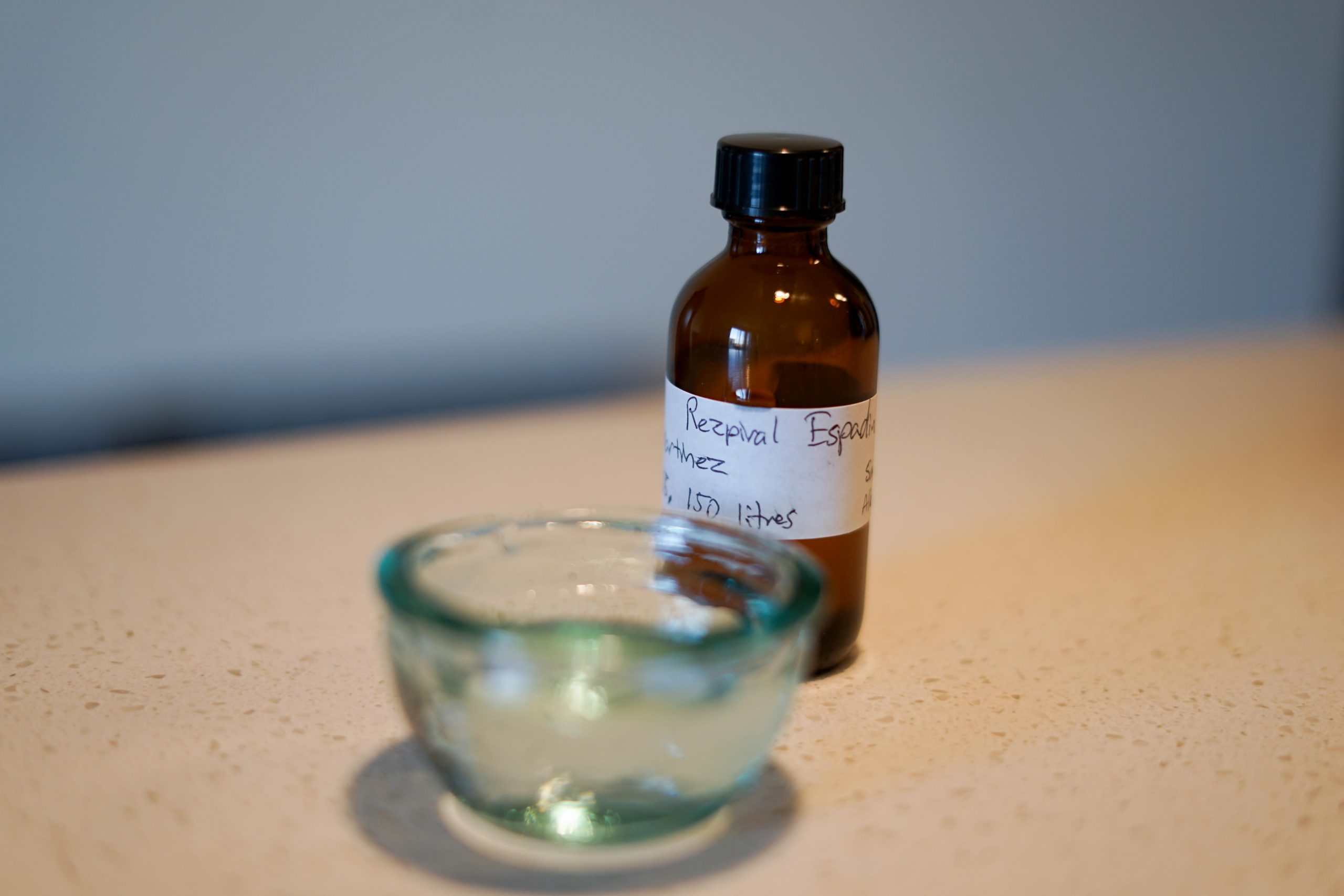 The Schtick:
Distilled by Abel Martinez, this batch produced from Agave Espadin in Santo Domingo Albarradas is an older release from Rezpiral. This batch produced 150 liters of spirit, was distilled on copper, and is labeled a destilado. Let's dive in.
---
Review #1680 | Mezcal Review #134
Distiller: Abel Martinez
Bottler: Rezpiral
Brand: Rezpiral
Selection:
ABV: 48% ABV
Age: NA
---
Nose: Rich and powerful, brine forward and lightly acidic. Faint hit of cocktail onion, clay, minerality. Bright, savory, enticing.
Taste: Thin mouth feel, but crisp, bright, just loaded with flavor. Clay, melon, honey, anise candies, pepper. Lovely and complex.
Finish: Long finish with lots of minerality, a hint of ethanol, some faint smoke and a bright citrus and cream note.
Overall: Wow, this is really great. Not something Id peg for an Espadin blind, its loaded with so much complexity and flavor, with a really fascinating nose. Im a big fan here, and Rezpiral continues to demonstrate their ability to bring some of the very best to market.
Thanks for reading!
Rank: 7
---