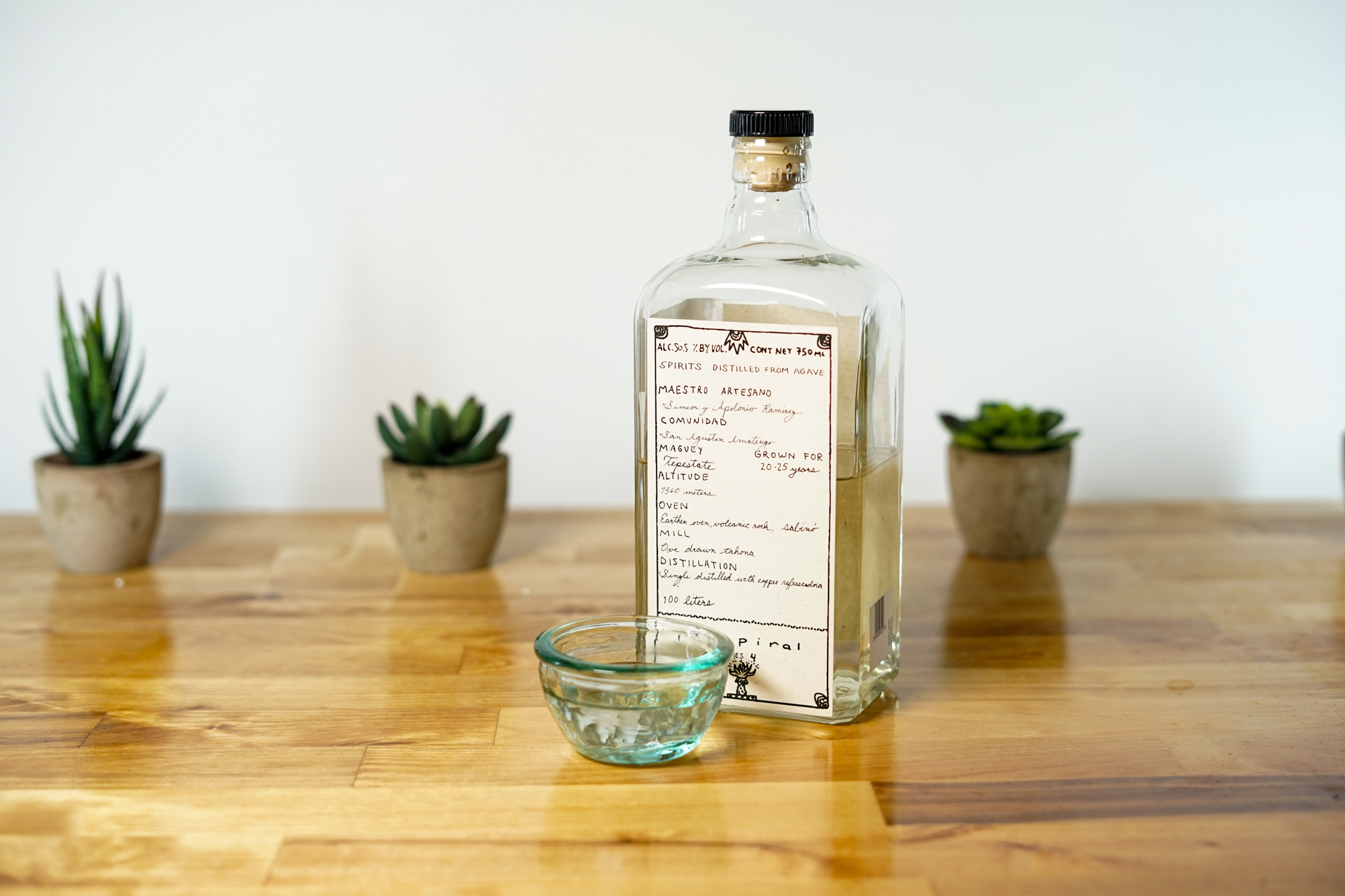 The Schtick:
Distilled by Simon Apolonio Ramirez, this high altitude Tepestate was distilled on copper. While I'm a lover of Tep already, I was compelled to pick this up on a recent trip to NYC due to the bonkers high elevation of production. Let's see how it is.
---
Review #1780 | Mezcal Review #149
Distiller: Simeon y Apolonio Ramirez
Bottler: Rezpiral
Brand: Rezpiral
Selection: Series 4 | Simon y Apolonio Ramirez | 7360 Meters | 20-25yr | Single Distillation Copper Refrescador
ABV: 50.5% ABV
Age: NA
---
Nose: Incredibly fruity on the nose. Cotton candy, skittles, rich sugar, pop of acidity. Super enticing.
Taste: Crisp and juicy on the palate. Some cabbage, bell pepper, fun cotton candy and raspberry. Light clay and ash, some faint plasticity.
Finish: Long finish. Faint smoke here, plenty of fruit and texture to keep it interesting. Faint bell pepper here, some pepper and clay. Nice minerality component.
Overall: This very much strays from the typical string bean bomb that many Teps are to me and I love it. Savoring this bottle so I don't run out.
Thanks for reading!
Rank: 7
---