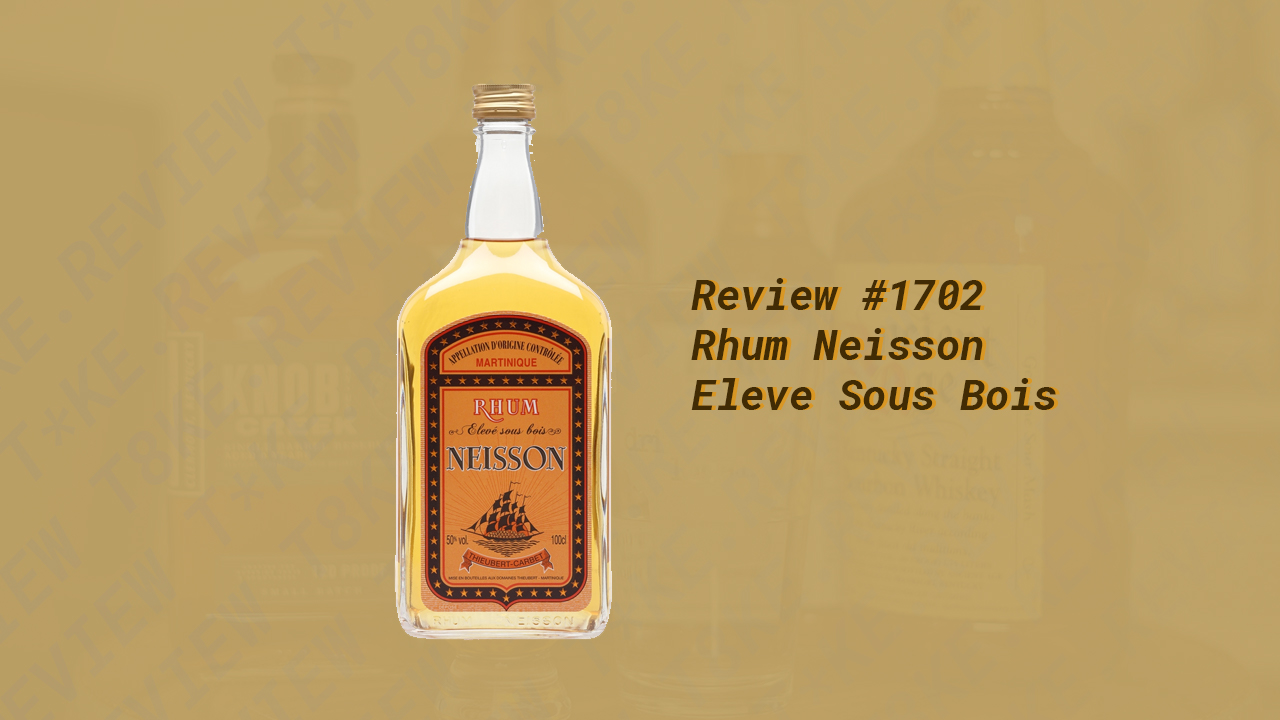 The Schtick:
Distilled by Neisson in small batches, this lovely Agricole comes to us from Neisson in Martinique after aging for 18 months in new French oak. This should be quite the rollercoaster of flavor, and given my love of agricole, I'm pumped to get going. Let's dive in.
---
Review #1702 | Rum Review #109
Distiller: Neisson
Bottler: Neisson
Brand: Neisson
Selection:
ABV: 50% ABV
Age: 18 Months
---
Nose: Bright, funky, grassy. Complex and interesting, but so different than most other rum, even agricole style rums. Almost faintly meaty in one sniff, then grassy, fruity, and fungal in another.
Taste: Medium body, bright green apple and strawberry. Soil and must, a hint of grassy character. Loaded with pepper, bitter root and a hint of beet.
Finish: Long, powerful, faintly rubber. I have been playing raquetball a lot lately in quarantine and the finish reminds me of a fresh rubber note I get in my sinuses when I open a new bucket of raquetballs. In a good way. Weird, I know.
Overall: Lovely and fun, exciting and unique, well executed and complex. I love what is going on here.
Thanks for reading!
Rank: 7
---