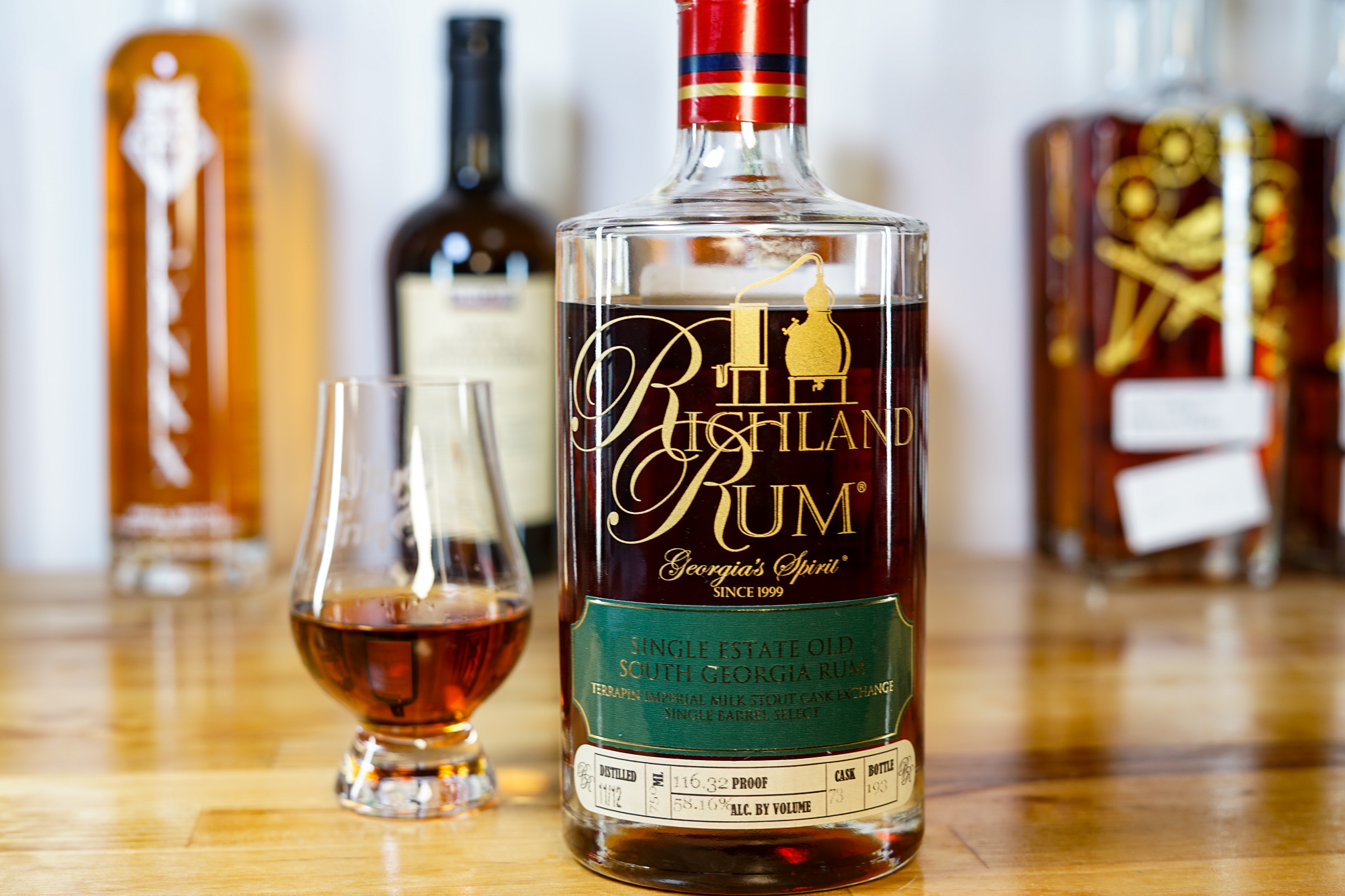 The Schtick:
Distilled by Richland Rum and finished in a Terrapin Brewing Milk Stout barrel, this single barrel selection by Seelbach's is sure to be a crazy ride. Bottled at Cask Strength with no coloring or filtering.
---
Review #2046 | Rum Review #112
Distiller: Richland Rum
Bottler: Richland Rum
Brand: Richland Rum
Selection: Seelbachs
ABV: 58.16% ABV
Age: 8 Years
---
Nose: Marshmallow and hot fudge sundae!! Powerful and all dessert all the time!
Taste: Incredible combination of traditional dry rum character and fudge, malt and oak. Think malt milkshake, hot fudge, big demerara sweetness and a big hit of tannin to keep the balance.
Finish: Long finish with exceptional balance and cocoa.
Overall: I can't believe how well this works together. Admittedly, I was skeptical at first, but if you're interested in embracing the wild side of rum without ripping your face off with HOGO, I can't think of another avenue that's better.
Thanks for reading!
Rank: 8
---