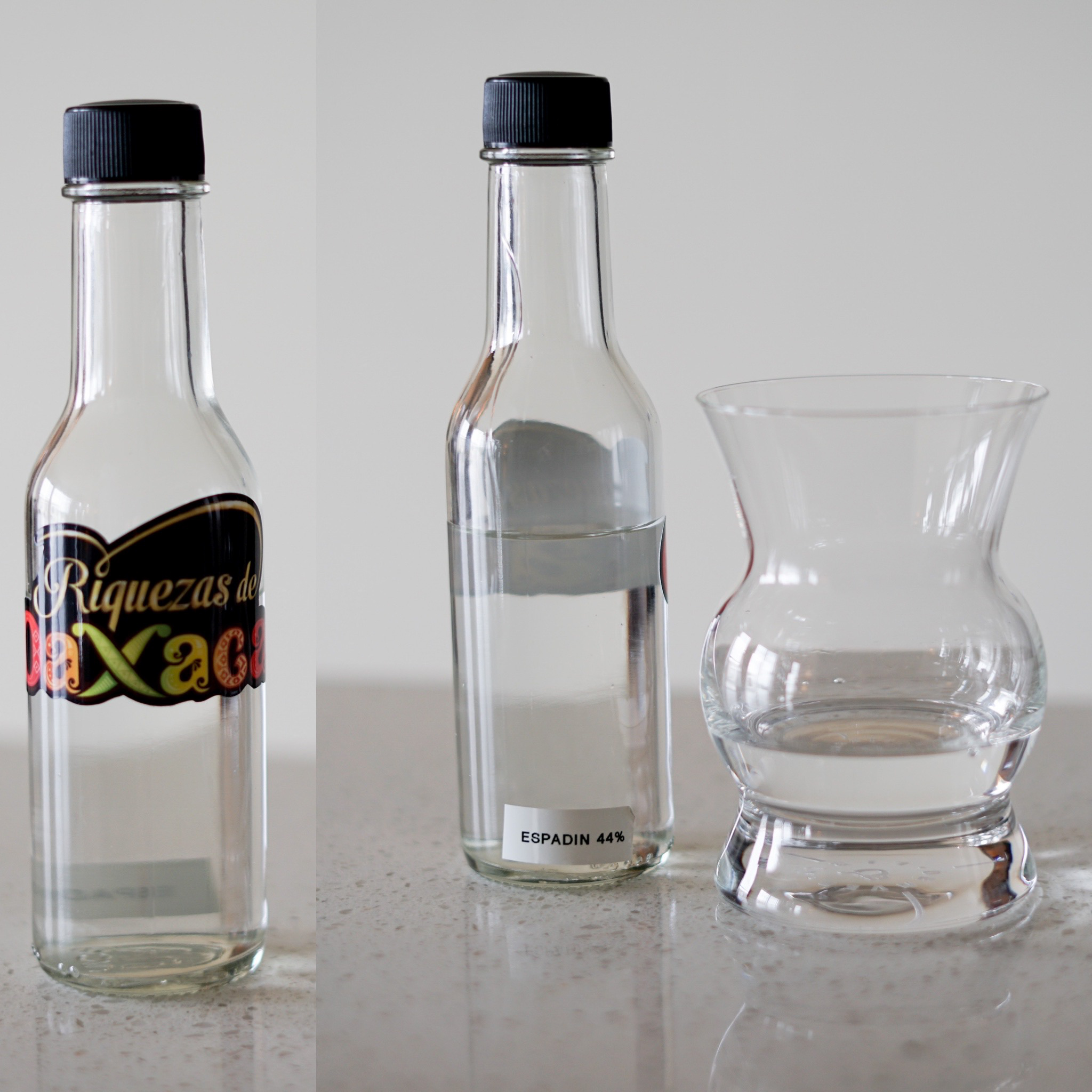 The Schtick:
Finally up is an Espadin distilled by Don Enrique Hernandez. The agave Espadin is harvested around 8 years old, fermented in wood and distilled twice on copper in the same region as the others two expressions under the Riquezas de Oaxaca banner. Let's dive in.
---
Review #1622 | Mezcal Review #122
Distiller: Enrique Hernandez
Bottler: Mezcales con Alma de Oaxaca
Brand: Riquezas de Oaxaca
Selection:
ABV: 44% ABV
Age: NA
---
Nose: Fruity on the nose – bubble gum, cotton candy, guava, peach, cantaloupe. Really interesting and fun, a hint of pepper. Lightly grassy.
Taste: Really thick palate, almost pechuga like with a lovely oily quality. Lots of pepper and salinity, but pairs nicely with orange jam, guava and melon. Sweet vanilla note drips across the palate.
Finish: Whew, a smoky bomb goes off here, pushing out that fruit and candy and ushering in more salinity, ash, burning wood and a hint of pear. Interesting transition here, very suddenly. Enjoyable, but not as complex as the nose and palate may have led me to believe this would be.
Overall: This is a lighter, more fruit forward espadin with some interesting smoke on the finish that sneaks on in. I like the fruit aspect, especially the really vibrant cantaloupe note that is pretty unique to me. It is not as good as the Tobala which just ran off and stole the show, but I like this quite a lot. I'm pretty impressed with this line overall, and will hopefully see it here in the United States soon!
Thanks for reading!
Rank: 6
---