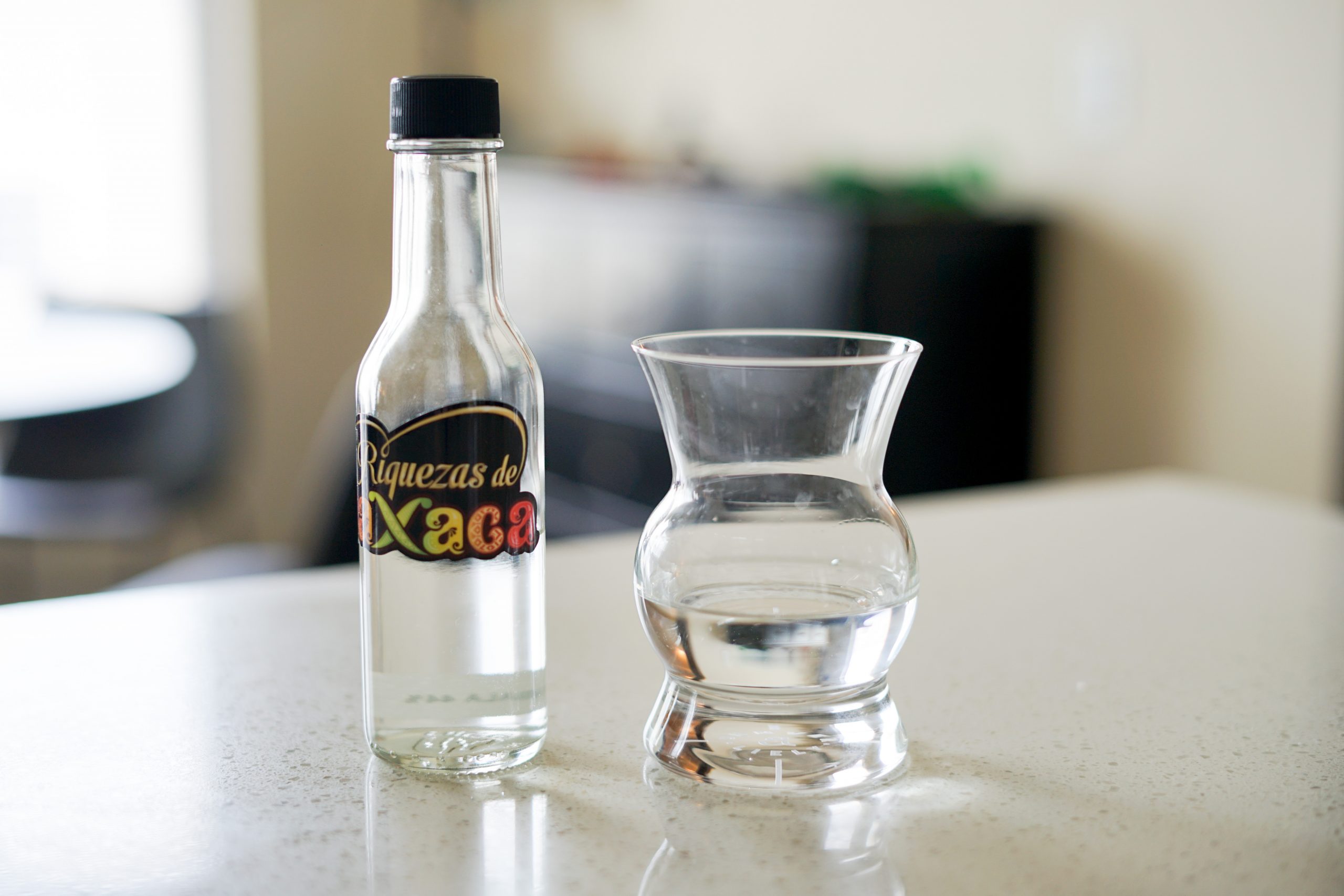 The Schtick:
Distilled by Enrique Hernandez for Mezcales con Alma de Oaxaca under the brand name Riquezas de Oaxaca, this Tobala is harvested around 12 years old and distilled twice on copper after fermentation in wooden vat. Previously, Don Enrique Hernandez distilled in San Luis Del Rio, but moved the palenque to Teotitlan del Valle in 2017. I'm looking forward to this expression, as this is my first brush with his distillate. Let's get to it.
---
Review #1616 | Mezcal Review #120
Distiller: Enrique Hernandez
Bottler: Mezcales con Alma de Oaxaca
Brand: Riquezas de Oaxaca
Selection:
ABV: 44% ABV
Age: NA
---
Nose: Vibrant and rich on the nose. Pepper, honey, lemon and a hint of leather. Sweet orange, pepper, a marmalade note, hint of sage. Complex and interesting, lots of layers to dig through.
Taste: Medium mouth feel, sweet and rich. Lots of cocoa, some pepper, a light coffee note. Lemongrass, sage, some pepper and a lovely minerality that gives this a crisp quality. Faint ash smoke, a hint of clove.
Finish: Short but crisp. A hair on the smoky side, lots of ash, pepper, some earth but that pairs so well with a lemon citrus note, an apple butter note and a quality of fruitiness. Wisps away cleanly, doesnt rest heavy on the palate. Refreshing.
Overall: This Tobala is great, and conveys so many of the notes I find myself loving in Mezcal. That palate is some of the most interesting notes Ive had chained together in some time, but I love the progression from cocoa to herbal to fruity and then ashy. Dangerously drinkable.
Thanks for reading!
Rank: 7
---