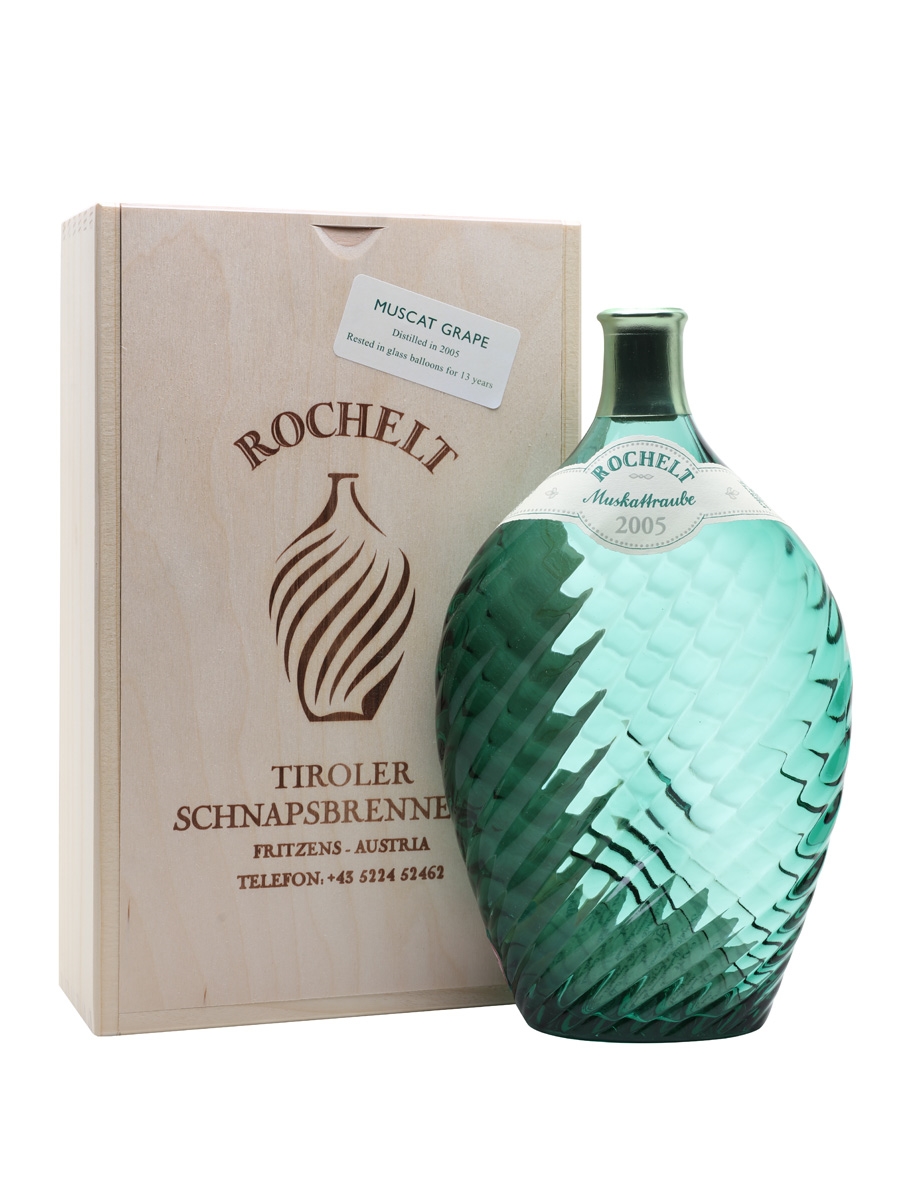 The Schtick:
"Made from Muscat grapes, which are known for being the variety which most expresses grape aromas, this is aged for a minimum of 13 years to produce a fresh and fruity brandy."
---
Review #1188 | Eau de Vie Review #49
Distiller: Rochelt
Bottler: Rochelt
Brand: Rochelt
Selection:
ABV: 50% ABV
Age: 13 Years
---
Nose: Incredibly floral and potent. Sweet, cereal notes and rich fruits, Weirdly fruit-loopy. Sweet honey, lavendar, grape, raspberry and lime. Zesty and bright.
Taste: Sweet and loaded with flavor. Honey, confectioners sugar, coconut macaroon. Lime, lemon, pepper and perfume. Vanilla bean and bready sweetness.
Finish: Short but satisfying – loaded with perfume, floral notes and lavendar. Chamomille, vanilla bean, raspberry, lime and grape. Complexity and presence is so unique and interesting.
Overall: Really wild, and totally interesting. I loved this, despite not being a fan of overly perfume heavy drams in the past. This is so much like a green fruit loop cereal flake, and the fruit presence is complex, unique and delightful. Love it.
Thanks for reading!
Rank: 8
---