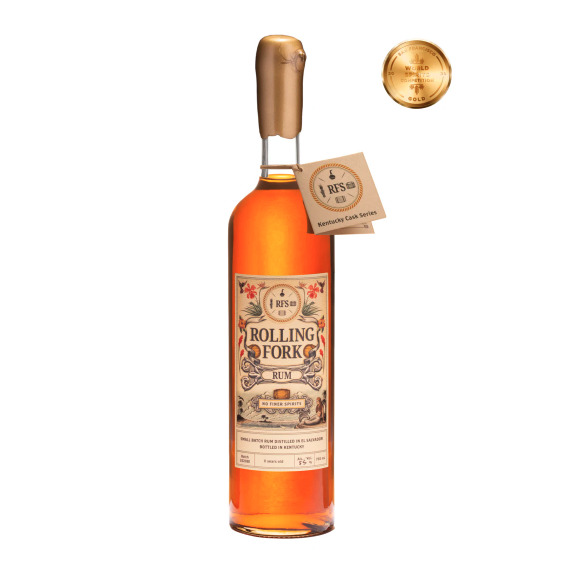 The Schtick:
Distilled at an undisclosed distillery in El Salvador, Rolling Fork 11yr Rum is partially aged in the tropics and partially aged in Kentucky, and is comprised of a blend of bourbon and rye cask aged barrels. This is the first release batch, denoted as 2020B1. Bottled at cask strength with no additives or filtering. Let's dive in.
---
Review #1597 | Rum Review #103
Distiller: Undisclosed
Bottler: Rolling Fork
Brand: Rolling Fork
Selection:
ABV: 55% ABV
Age: 11 Years
---
Nose: Sweet maple, mango, molasses, light tobacco. Sweet and carries nicely, faint oak notes.
Taste: Sweet on the palate – rich molasses and toffee, faint bread and pepper. Sweet and rum forward on the palate, light oak structure. Mostly sugars forward, not very funky or fruity on the palate which is fun. Medium mouth feel.
Finish: Long, a bit hot, but sweet and filled with brown sugar, pepper, banana and light oak.
Overall: Really nice for a less cask influenced American rum. Love what's going on here so far, and I'm totally into it. Looking forward to more releases.
Thanks for reading!
Rank: 6
---