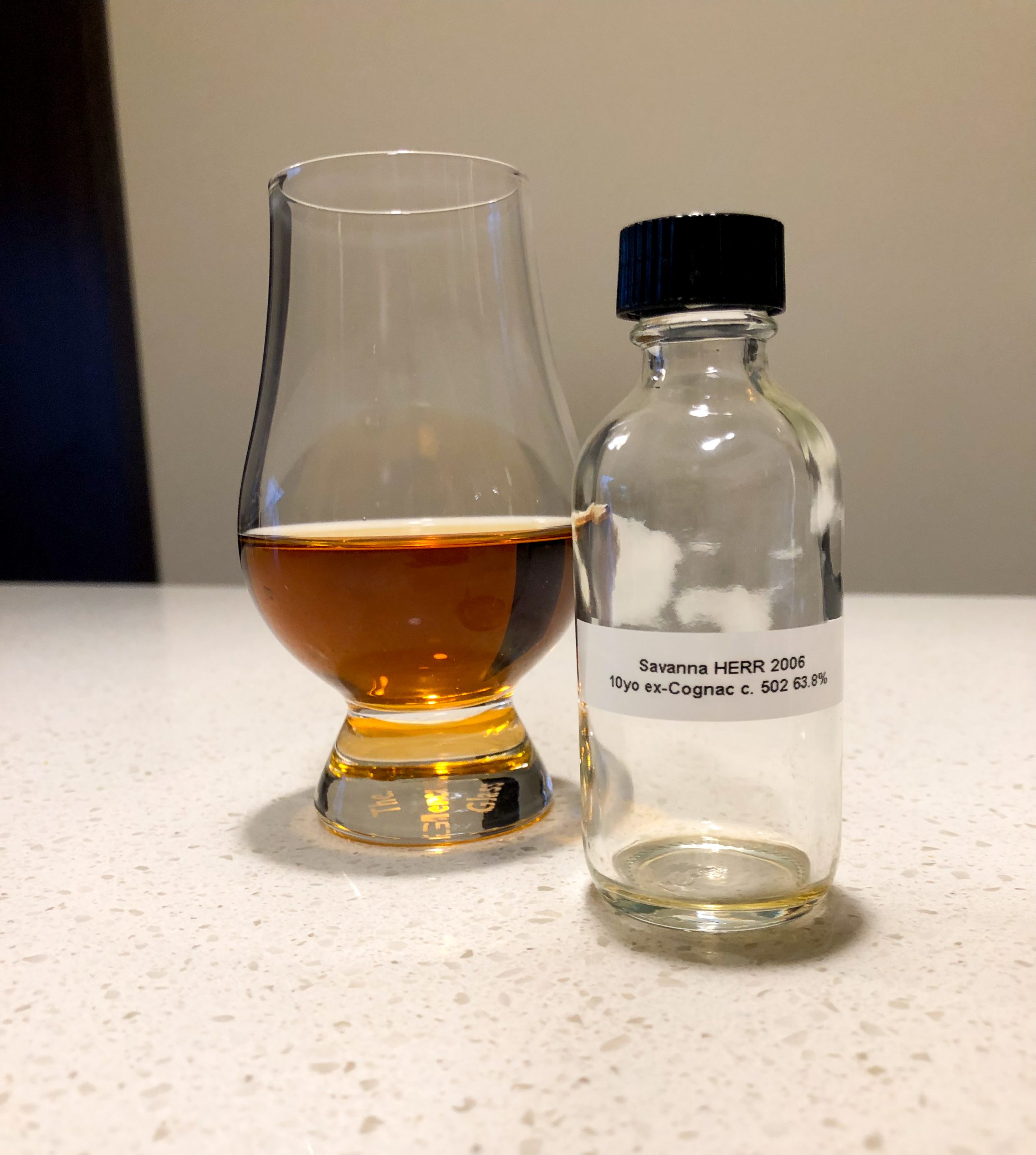 The Schtick:
This is a bottling of high ester rum for LMDWs 60th anniversary. Bottled at cask strength after 10 years of aging, this Savannah distillate is supposed to be pretty unique. Let's dive in.
---
Distiller: Savanna
Bottler: Velier
Brand: Velier
Selection: La Maison du Whisky
ABV: 63.8% ABV
Age: NA
---
Nose: Powerful and sweet. Molasses, honey, toffee and coconut. Sweet banana and papaya, with a bit of ester bite. Lightly rotting character hits the nose, but this is mostly a sweet pina colada banana bomb blended with sweet molasses and honey.
Taste: Super sweet, light mint. Honey, banana, coconut and plum. Really interesting and savory. Grows jammy and juicy, almost syrupy over time. Then the cough syrup notes hit. Like a powerful throat lozenge.
Finish: Long, powerful but growing away from something I enjoy. The syrupy fruits are like cough syrup, complete with the menthol finish.
Overall: This started in a place I loved, and quickly went to a place I didn't. A bummer, but it's just not for me.
Thanks for reading!
Rank: 4
---