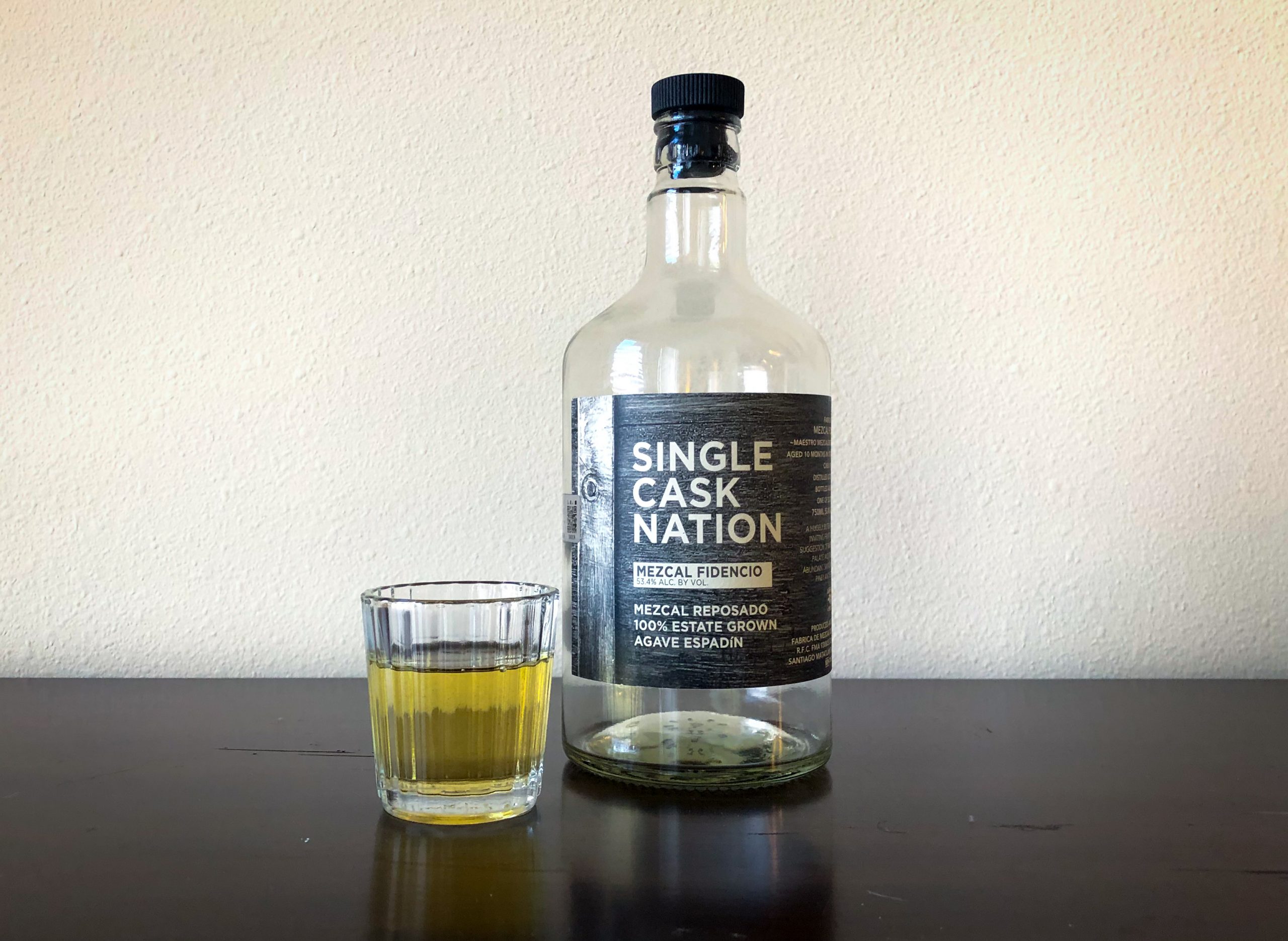 The Schtick:
A really unique release from Single Cask Nation, this Mezcal Fidencio is distilled by Enrique Jimenez then matured for 10 months in Wild Turkey barrels. It's a weird one for sure, so let's see how it is.
---
Review #1364 | Mezcal Review #57
Distiller: Enrique Jimenez
Bottler: Single Cask Nation
Brand: Single Cask Nation
Selection:
ABV: 53.4% ABV
Age: 10 Months
---
Nose: Honey, ash, toffee and creamy sweetness.
Taste: Thick, rich mouth feel. Faint pinprick of ethanol. Ash, oak, honey and agave. Rich mango, pepper and ashy charcoal. Big creamy vanilla note, with cinnamon and toffee.
Finish: Long, powerful but hot. Ashy, meaty, then mostly oak driven.
Overall: Really quite phenomenal. I wish I bought more of this (or was able to). Unique, and shows not all oak aged agave is a total snorefest.
Thanks for reading!
Rank: 8
---