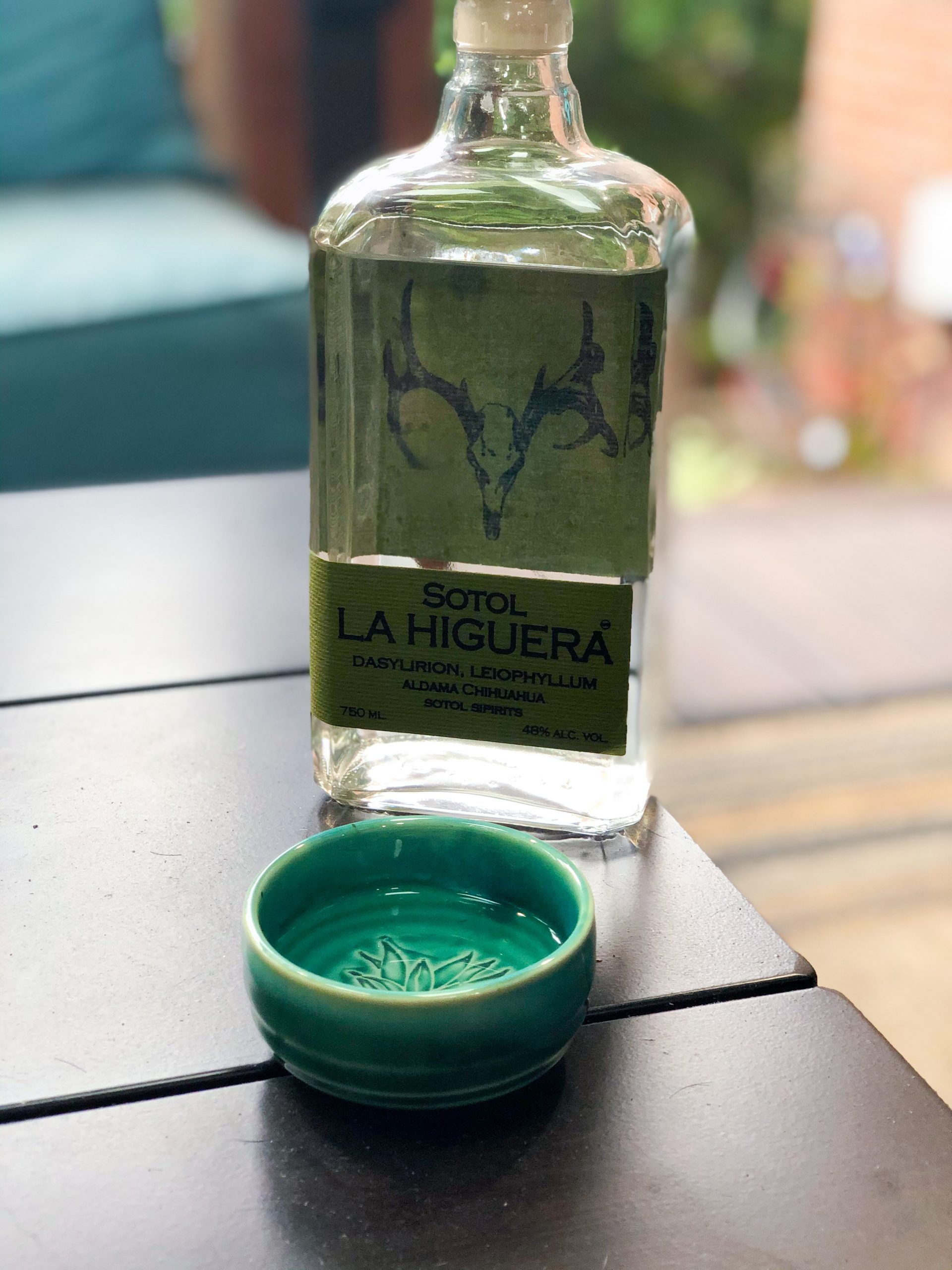 The Schtick:
La Higuera Leiophyllum distilled by Gerardo Ruelas Hernandez for La Higuera Sotol in Aldama, Chihuahua. Bottled at a respectable 47.3% this is produced from handground Leio. Let's see how it is.
---
Review #1288 | Sotol Review #36
Distiller: Gerardo Ruelas Hernandez
Bottler: La Higuera
Brand: La Higuera
Selection:
ABV: 47.7% ABV
Age: NA
---
Nose: Asparagus honey green onion pepper cream. Weird, grassy, floral and vegetal. Paired with that nice creamy sweetness, almost like chream cheese frosting, this is a real interesting nose.
Taste: Thin mouth feel but some nice complexity here. Grassy, lots of green onion and scallion. Fresh bell pepper and more cream cheese frosting. Meaty in a fun way, sort of like summer sausage, which is a bizzare complement to the veggies and sweetness.
Finish: Minty, sweet and vegetal on the exit. Lots of grassy character.
Overall: Wild and fun and delightfully complex for a Sotol. I'll have to try more expressions from Higuera.
Thanks for reading!
Rank: 6
---