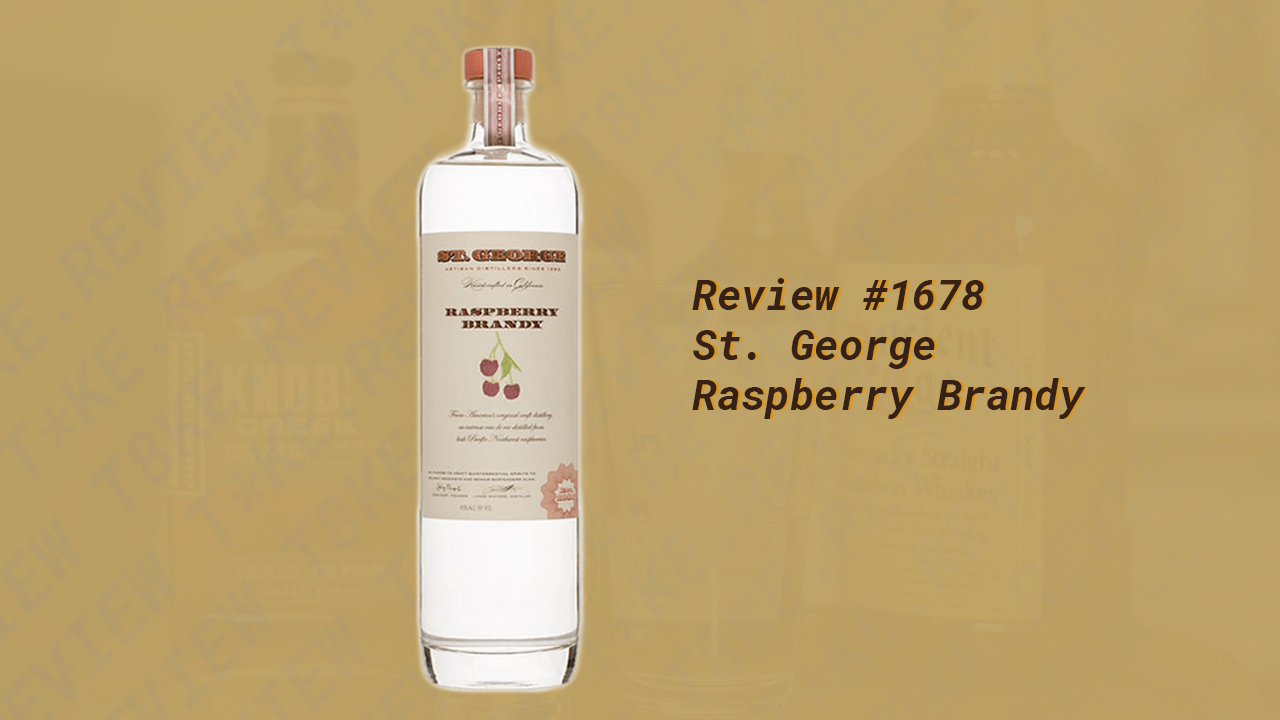 The Schtick:
Produced from raspberries, notably with stems included, this Raspberry Brandy by St. George in California is a hallmark core product for the brand. I haven't had it before, but love reviewing brandies, especially ones produced with less pedestrian fruits, so I'm looking forward to getting into this one. Let's get to it.
---
Review #1678 | AmericanBrandy Review #74
Distiller: St George
Bottler: St George
Brand: St George
Selection:
ABV: 40% ABV
Age: NA
---
Nose: Rich, bright, musty, metallic. This is really interesting. It smells like the raspberry, the stem and the seeds. Bizarre and fruity, with a metallic undertone. Weird
Taste: Sweet and flavorful, with some bittering on the back palate. Raspberry notes are undeniable, with some pepper, green wood and honey. The bittering is weird, it almost feels like this could use a bit of juniper to balance.
Finish: Short, fruity at first and then bitter once more
Overall: Pungently raspberry forward, though not always for the best.
Thanks for reading!
Rank: 4
---