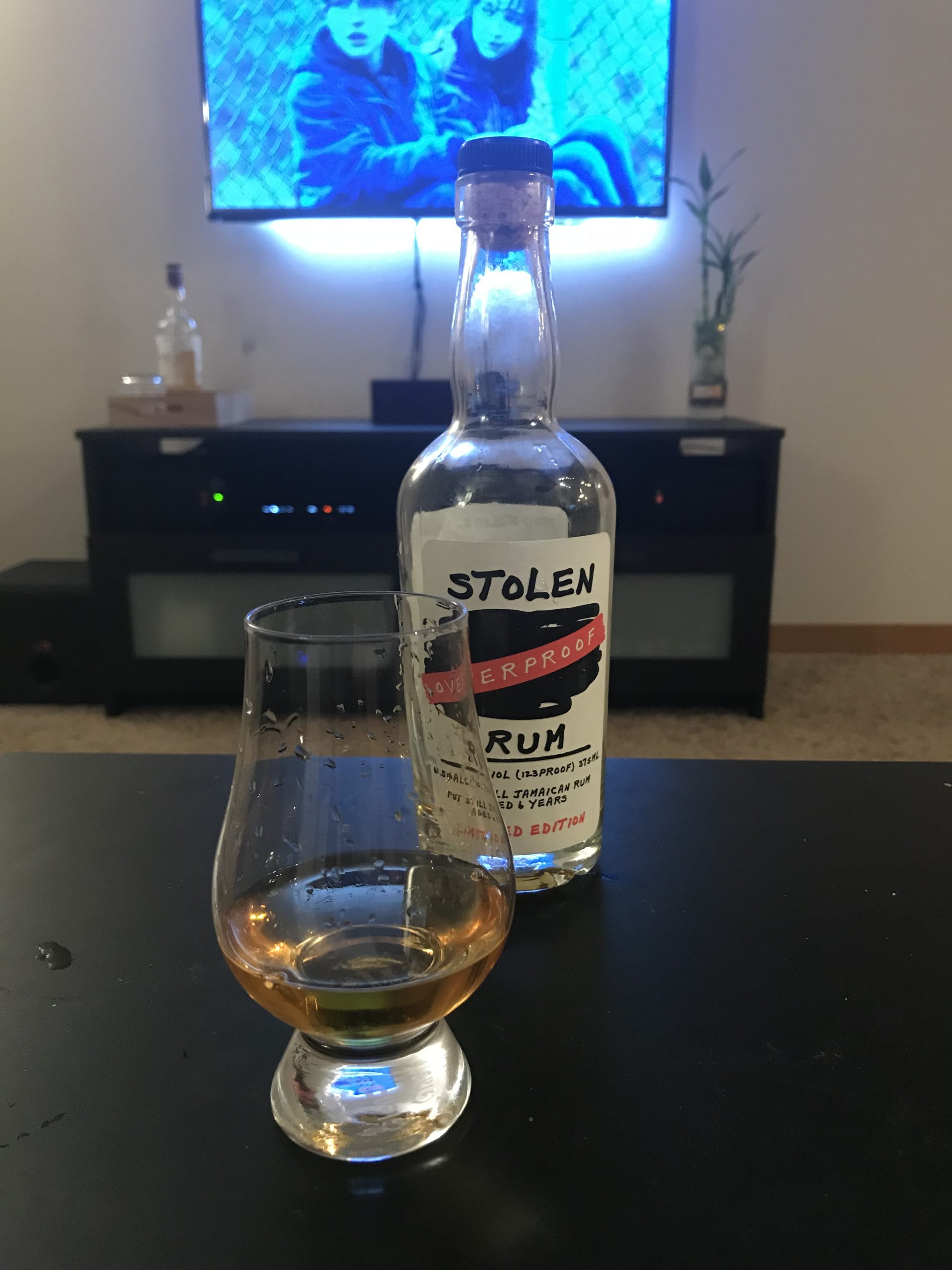 The Schtick:
This is an independently bottled release of 6yr, pot still, Hampden rum. It is bottled by "Stolen" which is a hip, trendy, marketing buzzword laden operation being run in the USA. The label encourages you to "Drink it like its stolen"…whatever that means.
---
Distiller: Hampden
Bottler: Stolen
Brand: Stolen
Selection:
ABV: 61.5% ABV
Age: 6 Years
---
Nose: Massive ester blast. Honey, caramel, molasses, meaty BBQ, rich overripe fruits (namely banana, mango, plantain, pineapple). Absolutely loaded with that Hampden funk. Bit of ethanol.
Taste: Medium mouthfeel, mild heat for the proof. Sweet fruits, molasses, more overripe fruits, some meatiness here also. Pairs nice with notes of clove and allspice.
Finish: Long, sweet and rich. Lots of estery funk here blended with brown sugar and sweetness.
Overall: Overall, this is a great product. Its young, its brash and it lives up to all of the things I like about Hampden. This is phenomenal neat and also makes a great cocktail. Its well worth looking past the marketing garbage on the bottle/website and enjoying this for what it is: good rum.
Thanks for reading!
Rank: 7
---