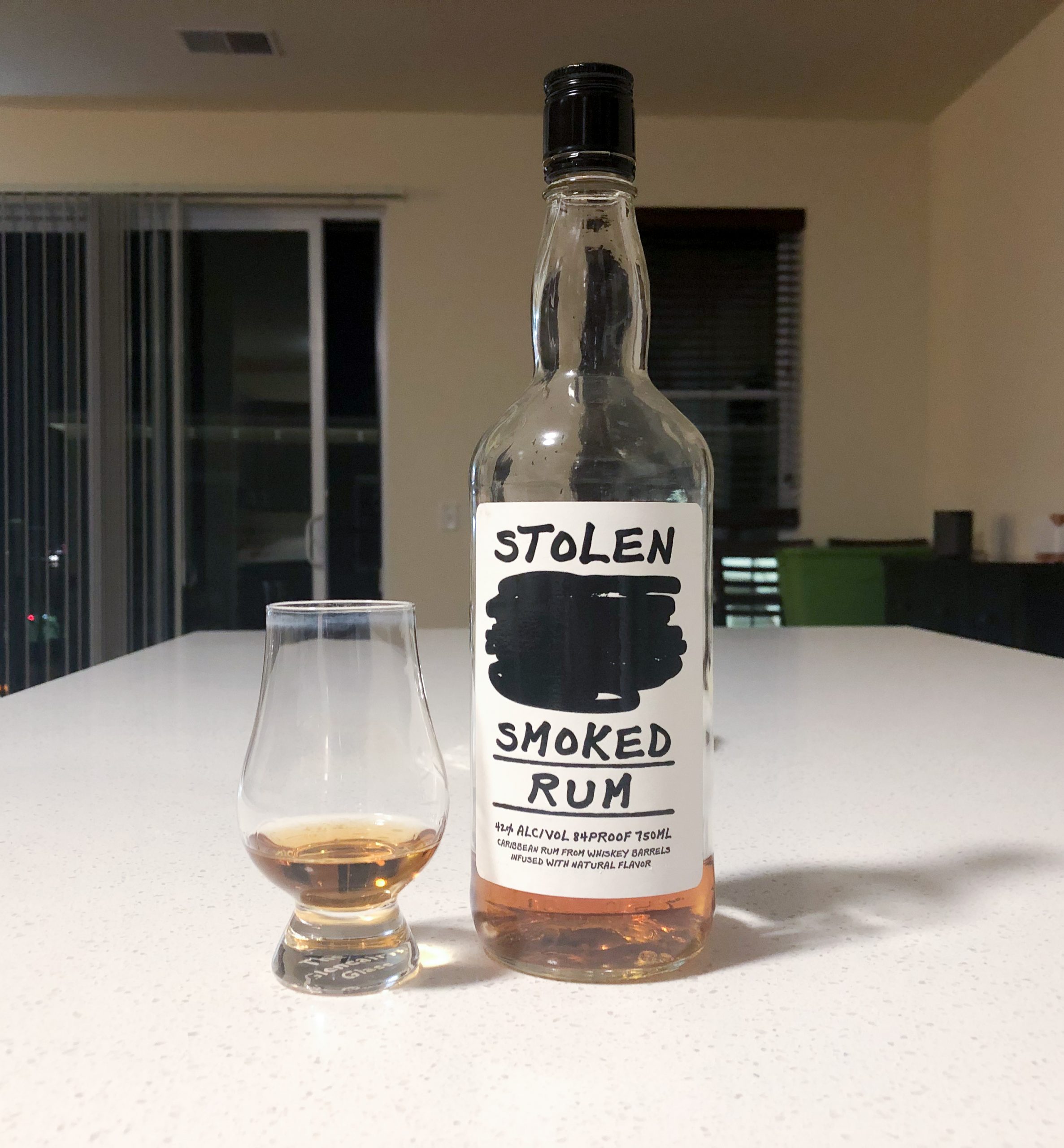 The Schtick:
"This is Stolen Smoked Rum. This rum is inspired by wanderlust, one of our favorite lusts.Its the worlds first smoked rum. Its made in Trinidad from locally sourced sugar cane. Its column-distilled and aged for at least two years in ex-whiskey barrels made from American oak. Additional flavor is imbrued into the rum using 100% Arabica coffee beans from Columbia, fenugreek seeds from Morocco, and vanilla beans from Madagascar.
---
Distiller: Unnamed Trinidad Distiller
Bottler: Stolen
Brand: Stolen
Selection:
ABV: 40% ABV
Age: 2 Years
---
Nose: Sour fruits, burning, ashy plasic. Overwhlmingly fake honey, cocoa, vanilla and tobacco. Its like splenda and liquid smoke. Sickenlingly sweet.
Taste: Musty, thick, syrupy and cloyingly sweet. Burning cigarette, maple candy, fake syrupy and artificial oak. Not pleasant. Hot for the proof.
Finish: Oddly long, and real hot. The artificial streak continues in the same dismal manner. Overly, and artificially, sweet. Musty fake wood, cigarette ash, fake coffee.
Overall: Gross from beginning to end. This is ghastly. While I finished the dram, I strongly regret my resolve to do so.
Thanks for reading!
Rank: 2
---