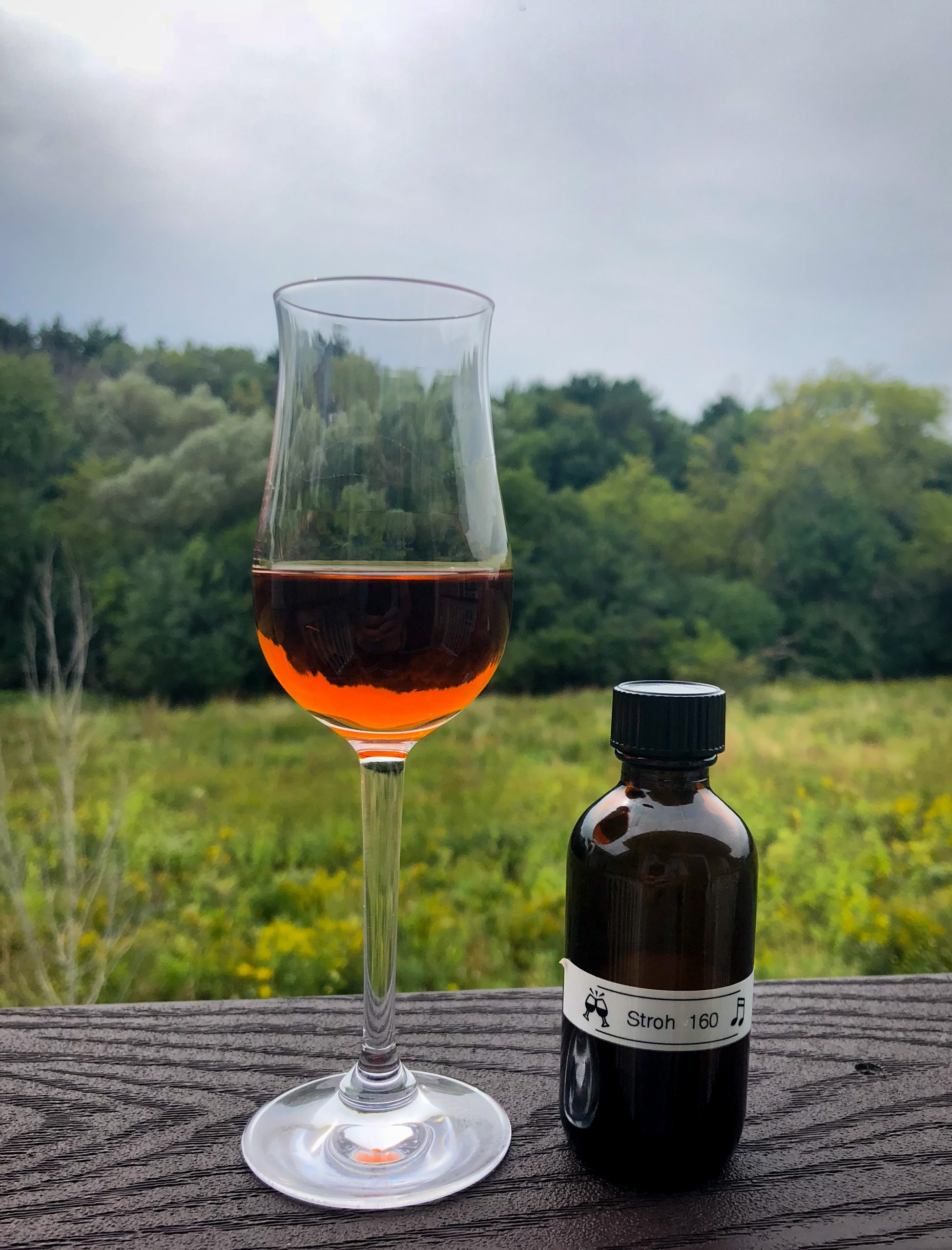 The Schtick:
This is a rum produced by Austrian distiller: Stroh Austria GmbH. It is one of the most well known releases of Austrian rums and comes in 5 variants. This is the strongest. It is produced using a blend of sugarcane byproducts. Yes, it is flammable.
---
Distiller: Stroh
Bottler: Stroh
Brand: Stroh
Selection:
ABV: 80% ABV
Age: NAS
---
Nose: Super sweet. Buttery, toffee. brown sugar, maple. Almost root beer barrel candy notes. Bready caramel. All sweet, little clove and cinnamon and nutmeg.
Taste: Medium mouth feel. Some heat. Sweet, sugar, cocoa and nutmeg. Caramel, toffee candies, caramels. Some molasses. Mostly a spiced root beer note.
Finish: Short to medium, good bit of heat, but far less than expected given the monster 80% ABV. Bitter, plasticy notes, though. Yikes. Sweet root beer barrel candy notes fade to cinnamon, nutmeg and bitter wood-y notes.
Overall: This was really intriguing and interesting up until the finish that turned faker than a spray tan and downright astringent. If it werent for that, though, this would have likely scored much higher. Nose was delicious, if artificial. That said, Im probably going to go out and buy one. I bet this would be fun as hell to tinker with in cocktails.
Thanks for reading!
Rank: 4
---