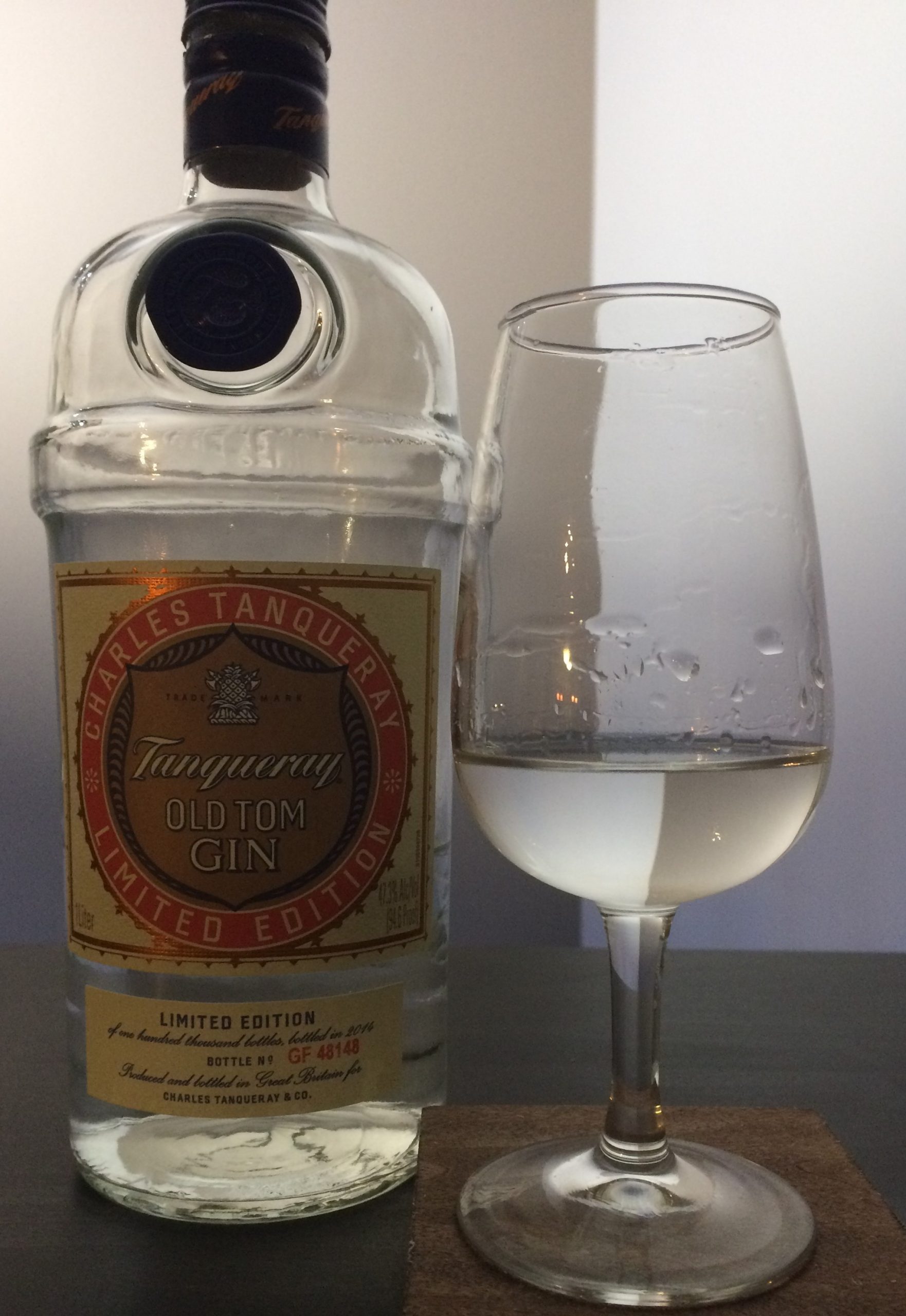 The Schtick:
This product reboot supposedly comes from Charles Tanquerays famed recipe book. This is a Limited Edition run, with no real information on when we might see it again after this release. It has been some time since Tanqueray sold an Old Tom style gin.
---
Distiller: Tanqueray
Bottler: Tanqueray
Brand: Tanqueray
Selection:
ABV: 47.3% ABV
Age: NAS
---
Nose: Light citrus notes, hefty juniper and some lovely honey and black pepper.
Taste: Rich and full bodied mouthfeel – the proof is doing positive favors here. The sweetness is very apparent, but far from cloying, with more citrus peel, some lime, strong juniper presence and a butter cream sweetness near the end.
Finish: Finish is medium length, mild in terms of heat and the juniper and pepper presence grow. This balances very nicely with the good deal of sweetness left from the palate.
Overall: Im glad I picked this up, admittedly on a whim, because it has become a really strong go-to gin. Its unique, makes for really interesting cocktail exposure and works great neat or with a cube as well. I had concerns with the sweetness, but there was enough other character to make it an interesting characteristic and not a dominating factor.
Thanks for reading!
Rank: 6
---