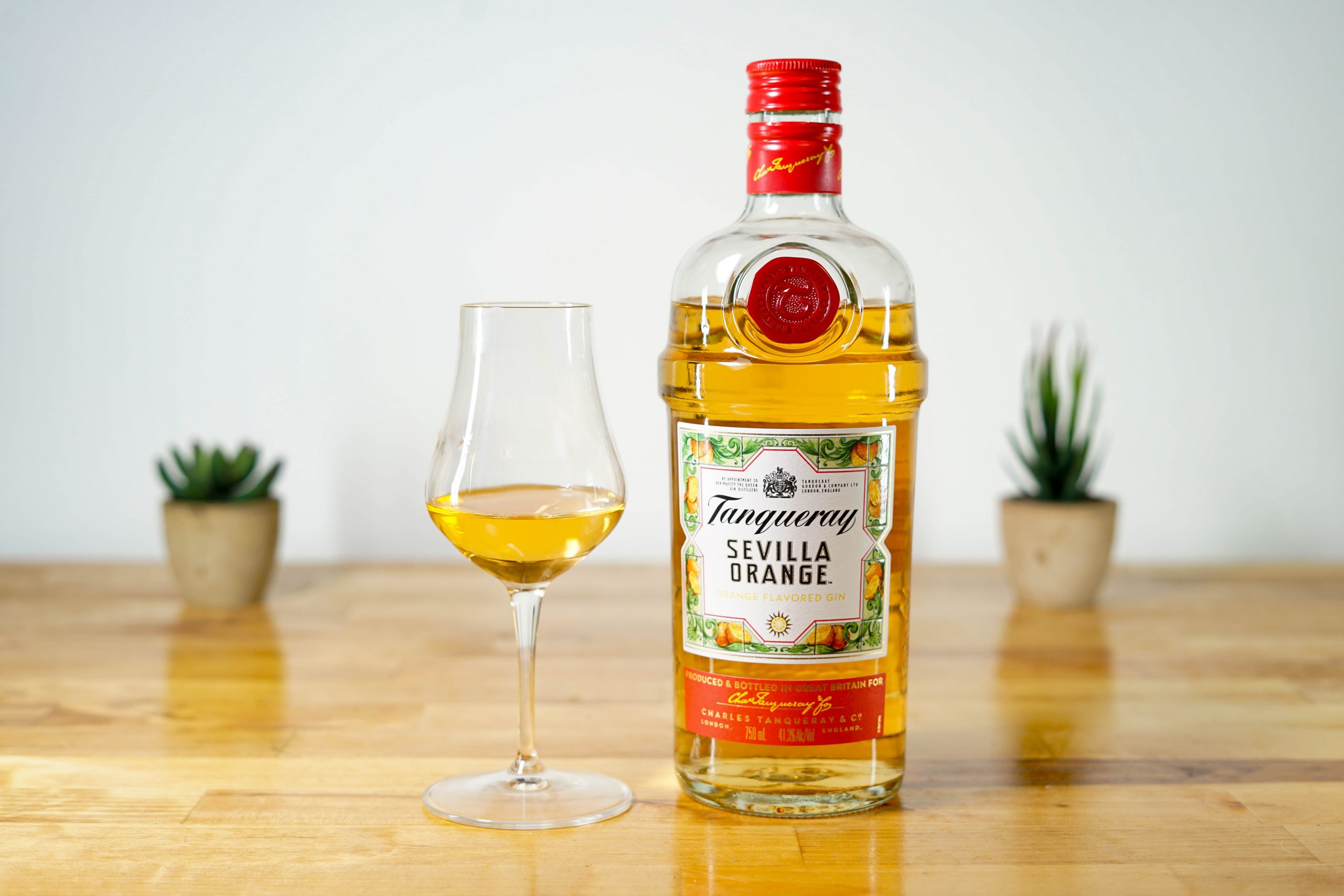 The Schtick:
This orange flavored gin comes to us from Tanqueray. It's worth noting here that there's some legitimate flavoring involved – some sugar as well, so gin purists may want to take note. Otherwise, I'm a fan of what Tanqueray generally releases, so I'm curious how this turned out. 2.5g carbs per 1.5oz for the carb minded folks like myself.
---
Distiller: Tanqueray
Bottler: Tanqueray
Brand: Tanqueray
Selection:
ABV: 41.3% ABV
Age: NA
---
Nose: Clean orange essence, honey, light confectioners sugar, some juniper and coriander. Not too sweet.
Taste: Ok, there's the sweetness. Definitely sweet, although not syrupy or cloying. Juniper kind of gets buried here, tons of orange essence, honey, some pepper and a light minerality.
Finish: Long finish – more orange, pepper, some zest and sugar.
Overall: This sort of tastes the sweeter it goes on. I like it – a natural sweetness – but it's definitely sweet. Fans of traditional, dry gins will want to leave this on the bar cart for cocktail duty only.
Thanks for reading!
Rank: 5
---