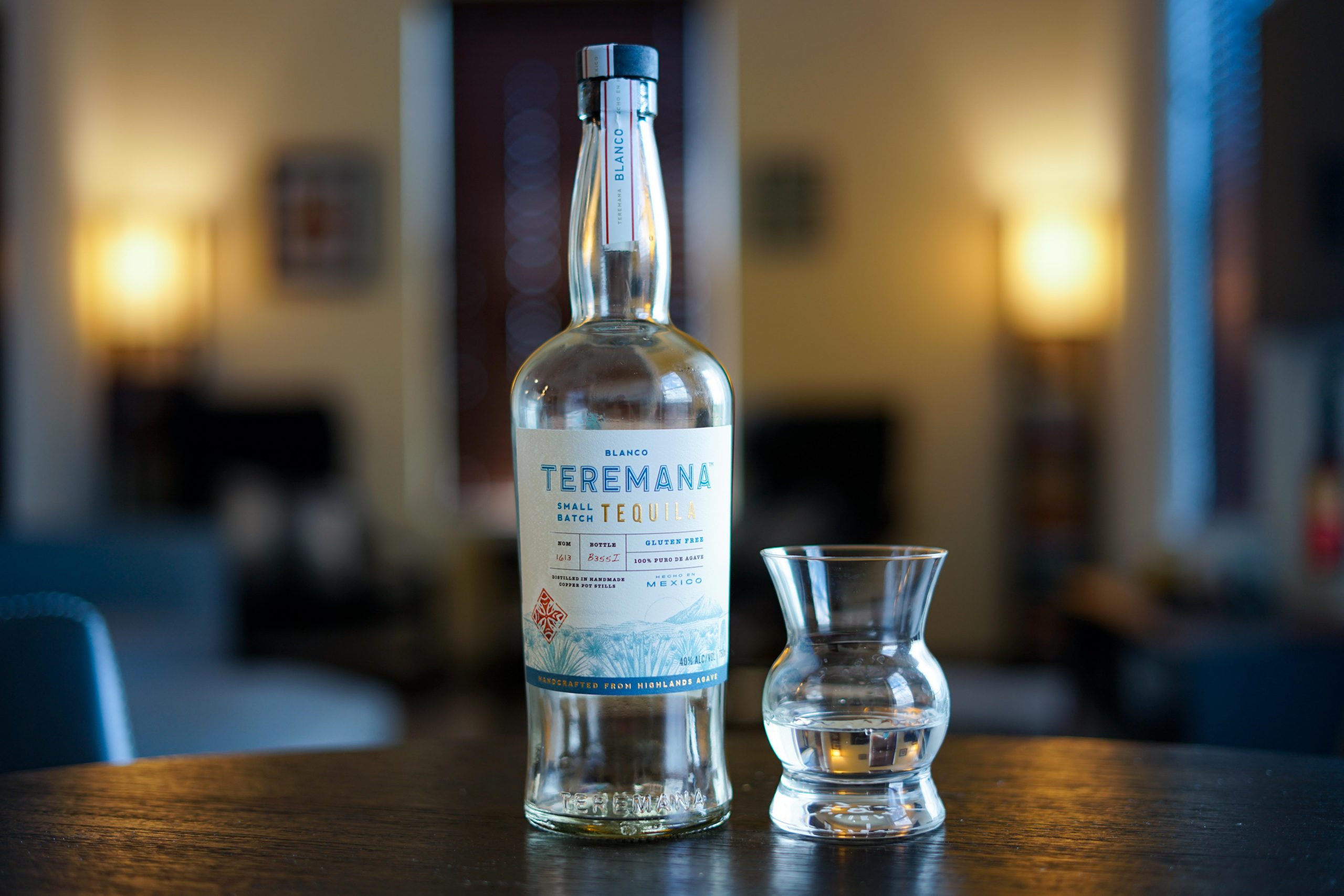 The Schtick:
NOM-1613, this is the Rock's new celebrity tequila. Priced at around $24 here in WI, this Blanco is made from brick oven roasted agave distilled in a copper still. No diffuser, which is surprising. Hopefully it stays that way. Anyways, let's dive in.
---
Review #1593 | Tequila Review #9
Distiller: Productos Finos De Agave
Bottler: Productos Finos De Agave
Brand: Teremana
Selection:
ABV: 40% ABV
Age: NA
---
Nose: Sweet baking bread, bright lime and sweetness. Agave is very much present here, with only a hint of ethanol behind. Rich and full on the nose with a lot of notes I like to see.
Taste: Thin to medium mouth feel. Faint ethanol, but it's meek and well behaved. Some minerality, sweet agave melon, pepper and breadiness. Heat grows a bit, along with some faint must, with time.
Finish: Short, a bit of heat. Some plasticity, faintly chemical. Sweet roasted agave, rising bread, potato rolls, a hint of pepper and salinity.
Overall: This is a good tequila for what it is. It's exceptional when you consider where it sits on the shelf, but it also has some flaws. Removing the "hooray it's inexpensive and down in that part of the shelf everything else is mostly diffuser trash" component, this can still hold up pretty well, but the finish really keeps it from excelling past a 5. That said, I'll never not keep one of these on hand when I'm not feeling Espolon, as it's fine neat and makes excellent margaritas and mixed drinks at a completely great price point. It's a tool and does well for its purpose.
Thanks for reading!
Rank: 5
---