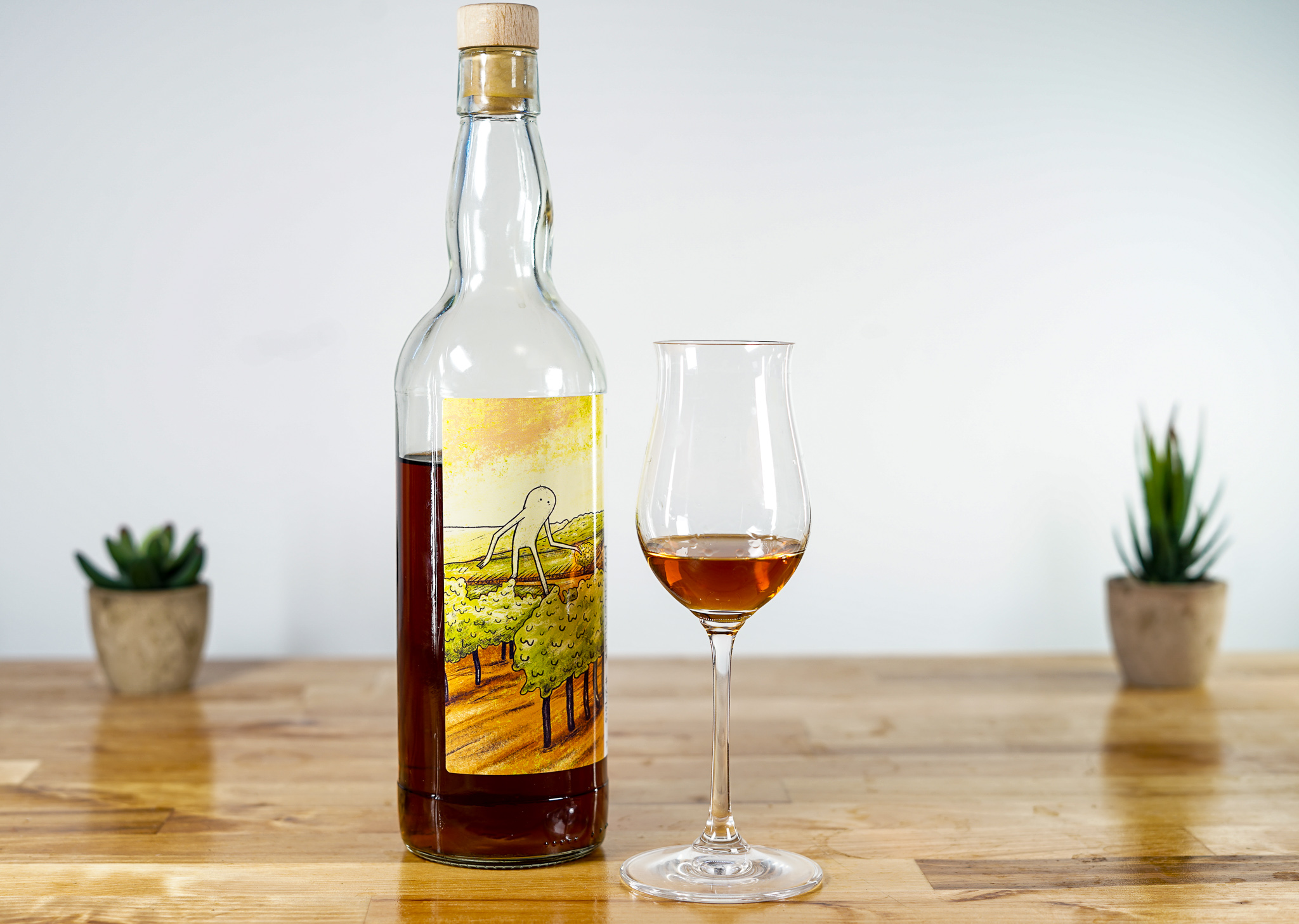 The Schtick:
Distilled by an Undisclosed producer in France and bottled by Thompson Brothers in Scotland, this brandy has some interesting character to it in that little is known. Distilled in France and bottled at 52.3% ABV, that's about all we know about it.
---
Review #2130 | Cognac Review #103
Distiller: Undisclosed
Bottler: Thompson Brothers
Brand: Thompson Brothers
Selection:
ABV: 52.3% ABV
Age: 27 Years
---
Nose: Bold spice and tannin, loaded with date fruit, honey, cocoa and bitter oak.
Taste: Rich on the palate, thick and viscous. There's so much going on, even in the face of heavy tannin. Rich date fruit, cherry cordial candies, candied ginger and plum. Grating tannin that roots the sweetness, not too sweet or cloying.
Finish: Bold, peppery finish. Light menthol, the drying tannin is hard to miss, although it's joined with a delightful blueberry jam, toffee and honey.
Overall: A hallmark of my palate seems to be my nearly consistent disdain for heavy, heavy tannin, but this bottling just works. There's no denying the oak, teetering just nearly on the very edge of bitter and overoaked, but that delightful ginger and blueberry preserve keeps this pour a star.
Thanks for reading!
Rank: 8
---