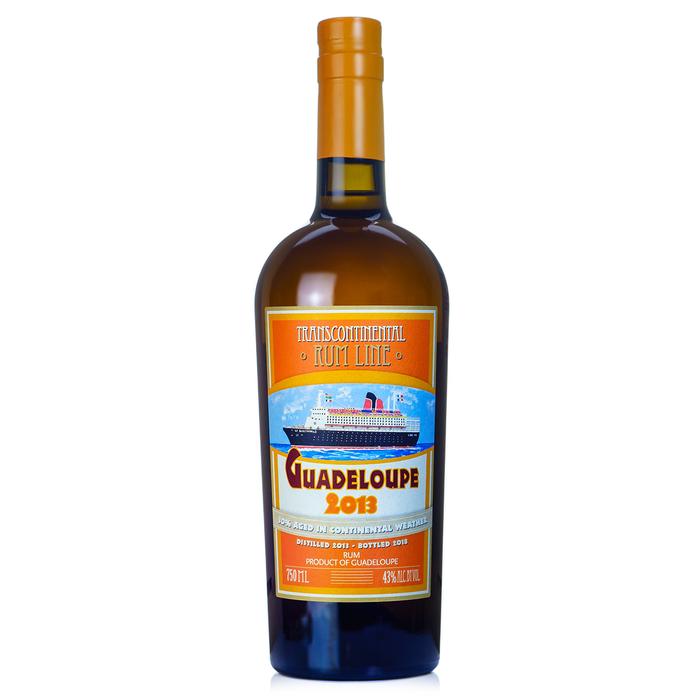 The Schtick:
This is a bottling of rum from Guadeloupe by the LMV brand Transcontinental Rum Line. While cane juice rums are the norm here, this bottling was produced from molasses. It was aged for 3 years in the tropics, and 1 more year in Europe before bottling at 43% with no coloring or additives.
---
Distiller: Bonne Mere
Bottler: La Maison Velier
Brand: Transcontinental Rum Line
Selection:
ABV: 43% ABV
Age: 4 Years
---
Nose: Sweet and bright – brown sugar, toffee, notes of banana, + papaya. No funk, sweet citrus and honey. The nose is very sweet.
Taste: Thin to medium mouth feel. Honey, faint rubber, sweet papaya and mango. Nice rum character here combined with a youthful spirity character. Not a ton going on but it's all peasant. Heat is very well behaved also.
Finish: Short to medium in length. Nice complexity here, equal sharing between tropical fruits, brown sugar, a rubbery rum character and some pepper.
Overall: While this isn't blowing anyone away, it's pleasant and far more than competent. I really like it. Everything it's doing is the stuff I like, and it's a lighter, more versatile profile that pairs well with anything.
Thanks for reading!
Rank: 6
---