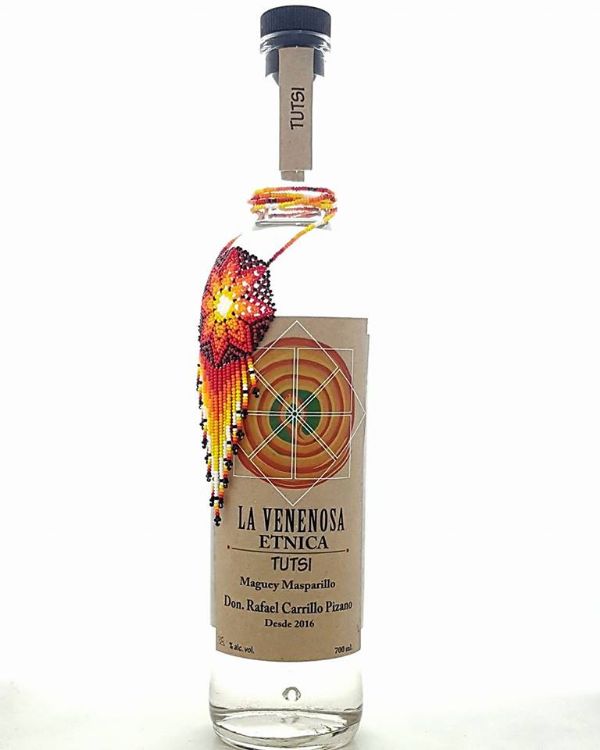 The Schtick:
"La Venenosa Tutsi is an agave spirit from the Huichol people in northwest Jalisco. It disappeared for nearly 25 years and is now produced in small batches by a single producer." – Mezcal Reviews.
---
Review #1280 | Raicilla Review #33
Distiller: Don Rafael Carrillo Pizano
Bottler: Venenosa
Brand: Venenosa
Selection:
ABV: 43% ABV
Age: NA
---
Nose: Vinegar, olives, plastic, honey, clay. Rich and fun with a good balance between chemical notes, olive heavy martini notes, and sweetness.
Taste: Sweet honey, caramel, olives, clay, light ash. Diverse and interesting in a way I don't often see. Not a remarkably interesting palate, but unique, which counts for something.
Finish: Super sweet, funky and fun. Vanilla bean. leather, honey tobacco. Confectioners sugar. No fruit, no bitterness. All sweet and funk. Totally unique. The finish is easily the best part here although the chemical and astringent notes are not super enjoyable to me.
Overall: Weirdly sweet, super strange in the general profile of this bottle. Super fun to try but not near the top of my bottles.
Thanks for reading!
Rank: 5
---