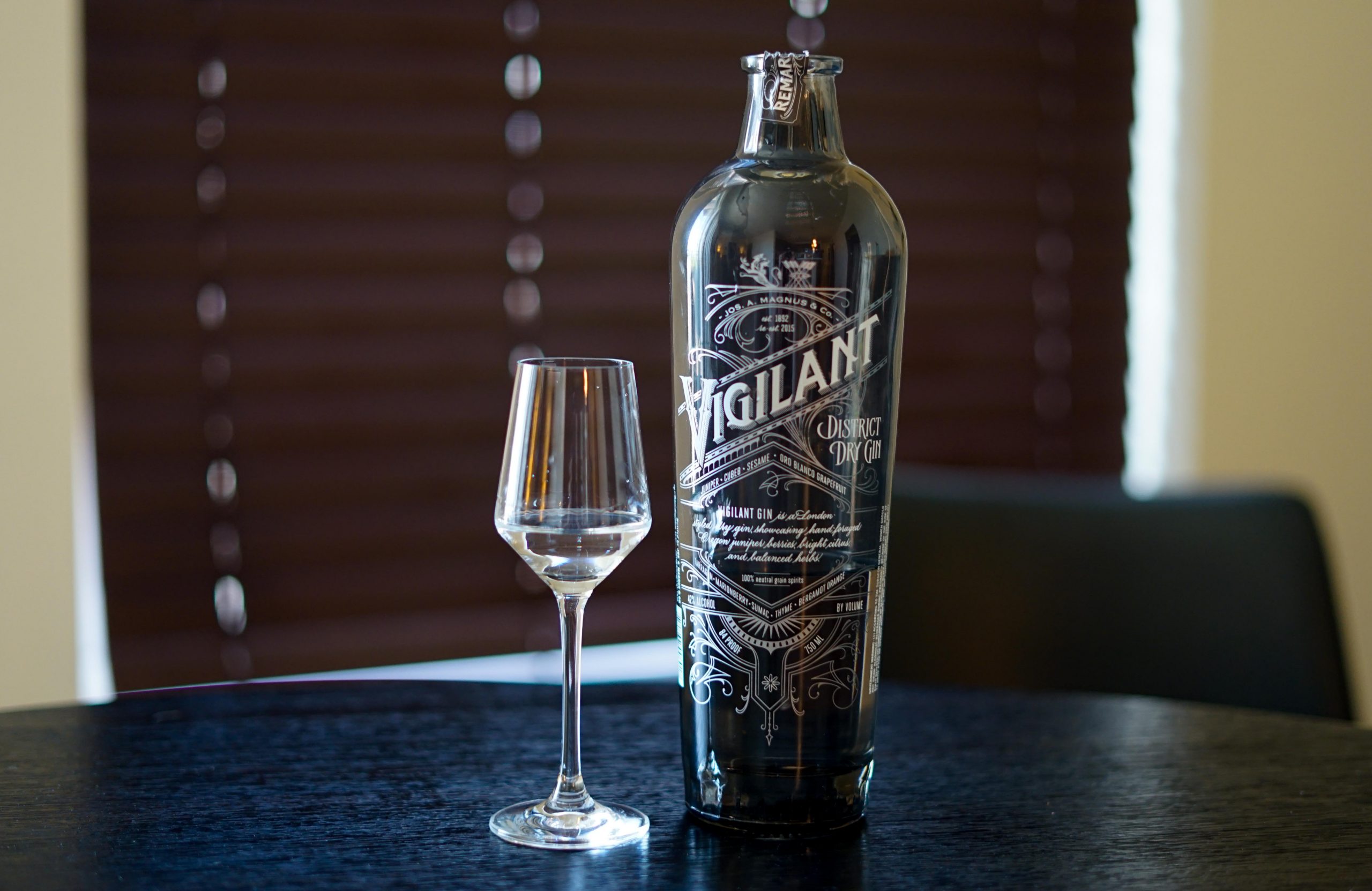 The Schtick:
Containing some really interesting infusions, our Ginvitational Day 29 gin comes in swinging. Magnus Vigilant District Dry Gin contains mint, juniper, marionberry, grapefruit and orange, which promises to deliver some interesting flavors. Let's give it a go.
---
Distiller: Joseph A Magnus
Bottler: Joseph A Magnus
Brand: Vigilant District
Selection:
ABV: 42% ABV
Age: NA
---
Nose: Fresh, ripe, juicy and effervescent. Lots of great citrus, honey, apples, pears, orange and more. Light vanilla character, sweet honey, really enticing.
Taste: Fresh, crisp and complex on the palate. Juniper takes a back seat to a fruit hat like quantity of notes – cucumber, strawberry, lemon, lime, orange. Bright and sweet.
Finish: Finish is lighter here, still very fruity, but with a hint more juniper. Long, fairly rich. Loaded with that lovely apple note playing off white pepper and juniper.
Overall: This is really wild, its real fruity and light with plenty of citrus to keep things interesting. This makes a delightful gin fizz, and played really well in a dirty martini as well, which surprised me (in a good way).
Thanks for reading!
Rank: 6
---