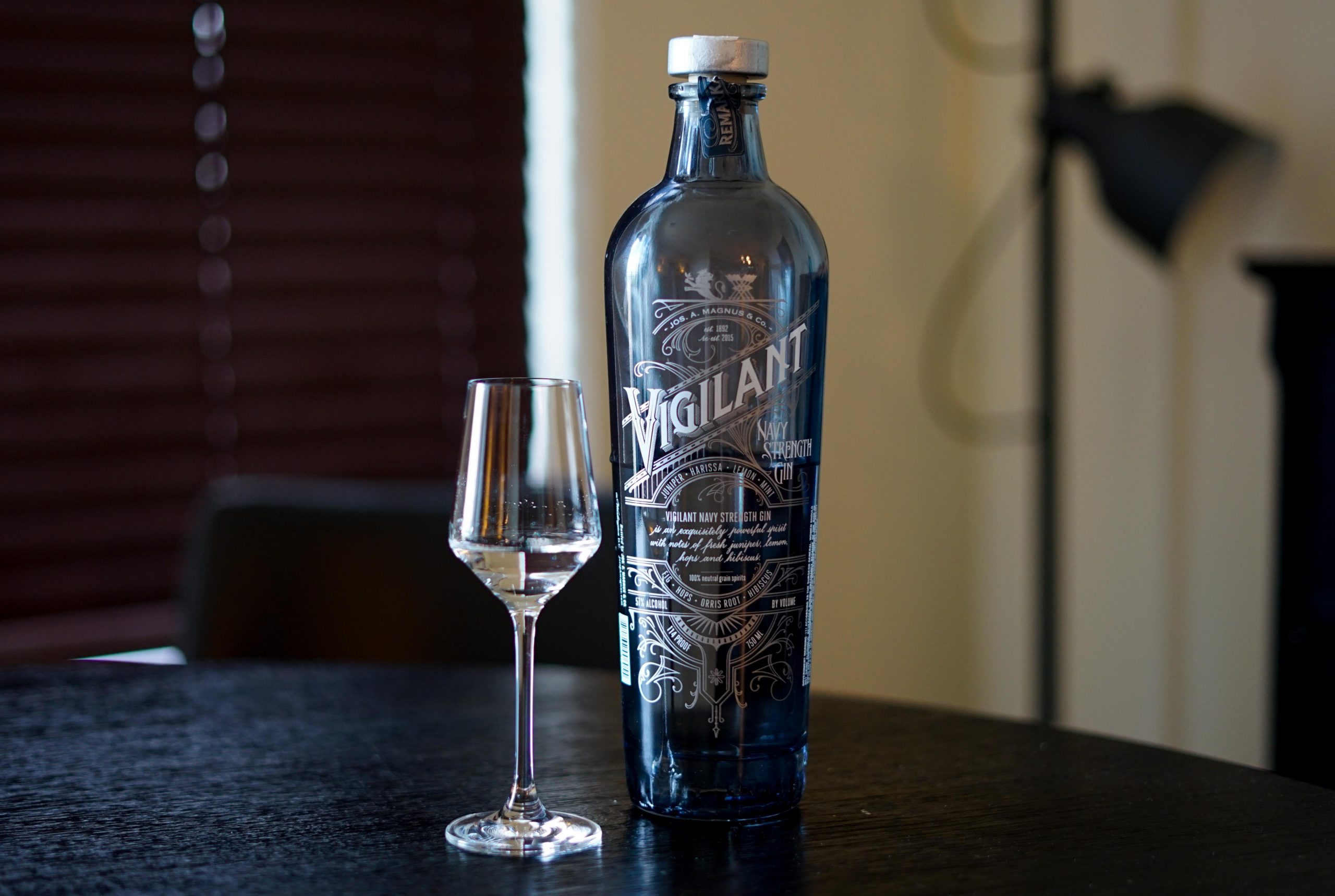 The Schtick:
Distilled entirely from corn, with the addition of harissa and figs, this is the Navy Strength gin release from Vigilant District. Ginvitational Day 30, we're just about to the half way point, so this is a special one. Let's dive in.
---
Distiller: Joseph A Magnus
Bottler: Joseph A Magnus
Brand: Vigilant District
Selection:
ABV: 57% ABV
Age: NA
---
Nose: Rich, powerful, savory and sweet. Theres a lot going on here, quite spice driven, with a hint of darker fruits, like fig, currant and some tobacco. Really interesting for a gin, but really decadent and inviting.
Taste: The palate is rich, oily, savory, almost opulent. Strong juniper, pepper, honey, black currant and date candies. A hint of heat, but the pepper and sweetness play against each other without flaw. Delicious.
Finish: Long finish, rich and powerful. The fig is pronounced, along with pepper, tobacco, juniper and a honey element. This drinks almost like a cocktail in and of itself due solely to the complexity here. The finish hangs heavy, and for quite some time. Wow.
Overall: This is fantastic. Not only is the quality there, it manages to play the part of experimenter and performer equally well. I love the fig note, and the pepper and juniper manage the sweetness really, really well. Great work, Magnus.
Thanks for reading!
Rank: 8
---