I never get upgraded when I'm on the road. You'd think I'd done something to offend American Airlines and Delta, or I was on a list with IHG/Hilton. But, that's ok. I try not to spend much time in my various hotels while I'm on the road. Except when paperwork has to get done. Even that I try and get done at a bar or coffee shop.
Something clicked in the universe though and when I got to my hotel in Seattle, they let me know that my room had been upgraded because the hotel was unusually empty that week (did I scare them away?!). I don't know what room I was originally supposed to be in, but the new digs was so large it had hallways and a dining room. *and art*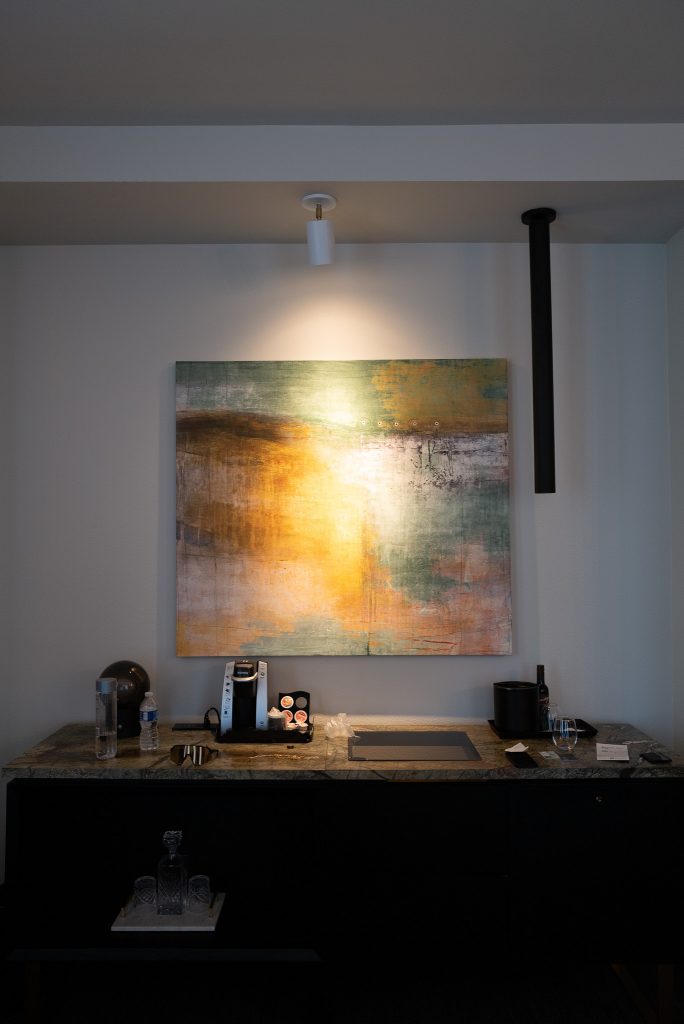 I had to laugh at the irony – my shortest stay anywhere for a good long while would easily be the coolest. Anyways, I only bring this up because apparently America's wealthier contingent prefer crystal decanters in their hotel rooms.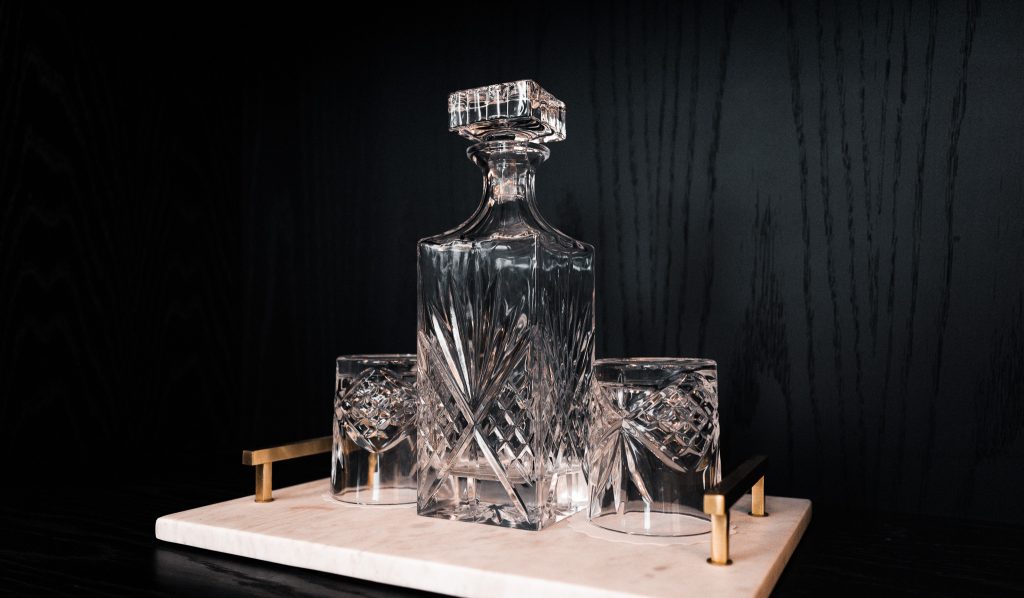 I thought that was pretty funny. Oh well. My policy for getting out still rang supreme and I got up, got through my inbox and headed out. I'd be spending today with Westland Distillery, and we had an event that night that sold through in a blink of an eye.
You probably remember from Part 4 that my hotel was really only a block or so away from Copperworks. Having slept well and gotten over the embarrassment of having Jeff drive me a singular city block, I remember that this meant I was still close to the water.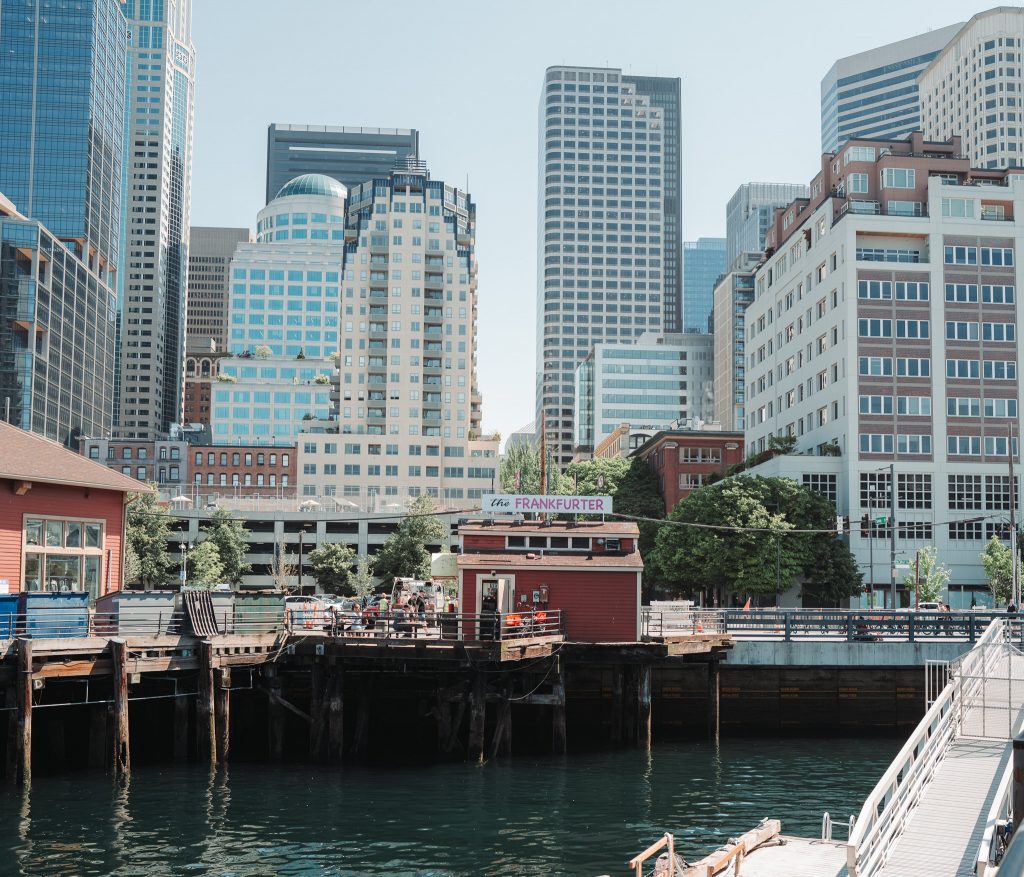 I love walking around the Pier and Pike Place in Seattle. Sure, it's a huge tourist trap, but it's always bustling, sometimes sunny, and full of plenty of dogs and people watching. It was also exactly 2 miles away from Westland in a straight line on 1st avenue and if you know me by now, you know that meant I was about to find some food and then blaze a $7 path to Westland by way of scooter.
I found a nice spot on the water and fed a couple gulls, watched the ferries come in and out, and I got a good look at the new aquarium addition being constructed. I grabbed a pier side seat at a restaurant and ordered a flat of oysters and a negroni. I like trying local oysters when I visit places – it's a unique look at terroir and local flavor. Same with the negroni. Local gin please. Good way to get the most from a new city.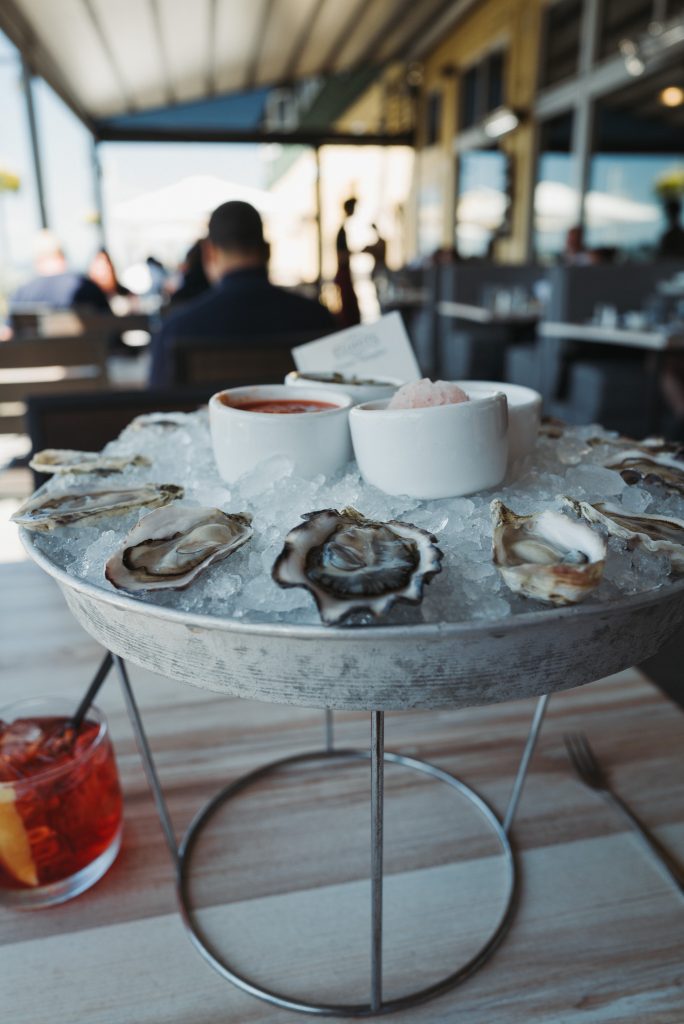 I couldn't sit around for ever, but I sure would have if I could have. It was time to get back to whiskey and I quickly found a fully charged scooter. The secret to these scooters is that some geographies limit how fast they can go. On the east coast and in Kentucky, they are programmed to max out between 11 and 15 mph.
Apparently the Pacific North West is the true wild west, though. Sporting an average speed of 17mph, I blurred the lines of cyclist and motor vehicle all the way to Westland. Nobody really expects a dude in loafers accompanied by a briefcase to roll up on scooter, but hey, someone's gotta save the environment, and save a few bucks.
Matt Hoffman was waiting on arrival and we got right to it. This was a bittersweet day in some regards – this would be the last time I visit Westland and see him there, as he'd be moving on from Westland the following week, Matt is the founder of Westland and lived and breathed it in a way I think few people can really grasp. I'd miss him in future trips.
I met Jason as well, the new head of Westland. Westland was acquired by Remy a number of years ago, and Jason previously worked elsewhere in the organization.
That said, we still had whiskey to poll through. Matt and I were joined by Ana, also a new face at Westland since my last visit, who had diligently pulled 8 different casks for consideration. One of the things I love about picking at Westland is that each of the picks in a given season come bottled already, so you know exactly what yields you are dealing with, and that the samples you are tasting are exactly what are in the bottles. Score one for consistency.
There were lots of interesting samples in the lot: peated, unpeated, stout cask, calvados, tempranillo, juracon, a little more juracon but with peat in the mix and an ex-bourbon. Matt and I caught up, I got to know Ana, we sipped and chatted for a good while.
Some barrel picks are harder than others, and this was one of the trickier ones. Sometimes it's easy to find that one or two you love and the rest don't ring. Well, here there were like 6 of the 8 casks I really loved. So hard to narrow down.
We chatted some more. I asked a bit about our [redacted] and generally we had a good time. I was left with a tough decision, and Matt was left with a hankering for lunch. I'd already eaten, so I asked if I could knock out some work while we waited for event time while I mulled on my options. They agreed and in a very nice gesture brought some cheese curds and crackers to make it feel more like home. I got to work and knocked out a growing pile of emails, some paperwork, booked flights for an upcoming thing and did more tasting between my favorites. As time passed I was certain there were two that stood above the rest, and would make novel and new additions to our program in a very cool way.
The cool part? Since these were already bottled, the group attending the event that evening, unbeknownst to them, would also get to taste it as well. I settled on tasting the Tempranillo for the group, and the Juracon would have to wait for the whole barrel program later in the year.
Tempranillo is a grape and wine that is near and dear to my heart. Tempranillo is used to make medium body Spanish red wine, and not being the biggest tannin lover, grapes like Syrah, Tempranillo, Gamay, etc all really jive with me. I was so excited to share this Tempranillo finished cask with the group.
In less than an hour or so, folks would begin arriving for the event and I figured I'd break from eating cheese and hitting emails to be useful. Turns out, I wasn't really needed. Phoebe and the entire Westland hospitality team were already hard at work setting up everything we'd need for a baller event.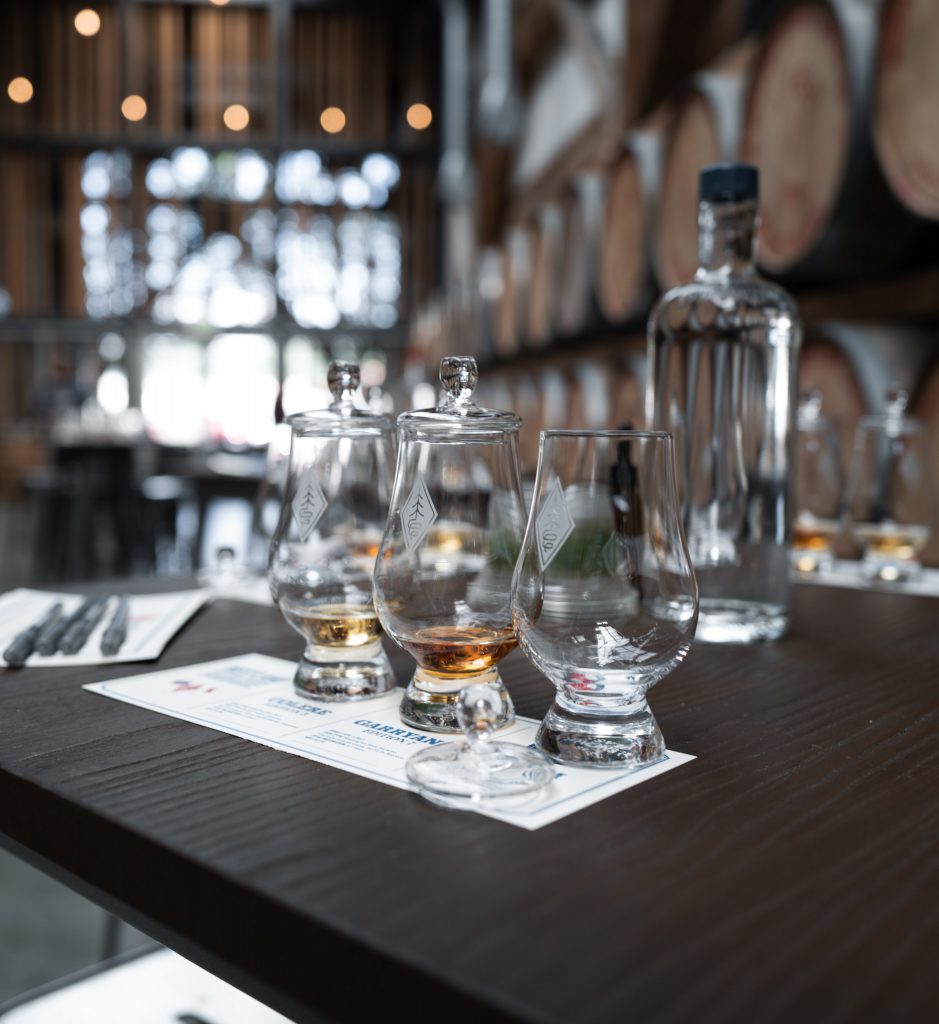 Westland's great hall is one of my favorite spots in whiskey, it's an enormous hallway flanked by barrels still aging and resting. Westland elects to use their iconic red for the barrel head paint stenciling and the whole room just pops.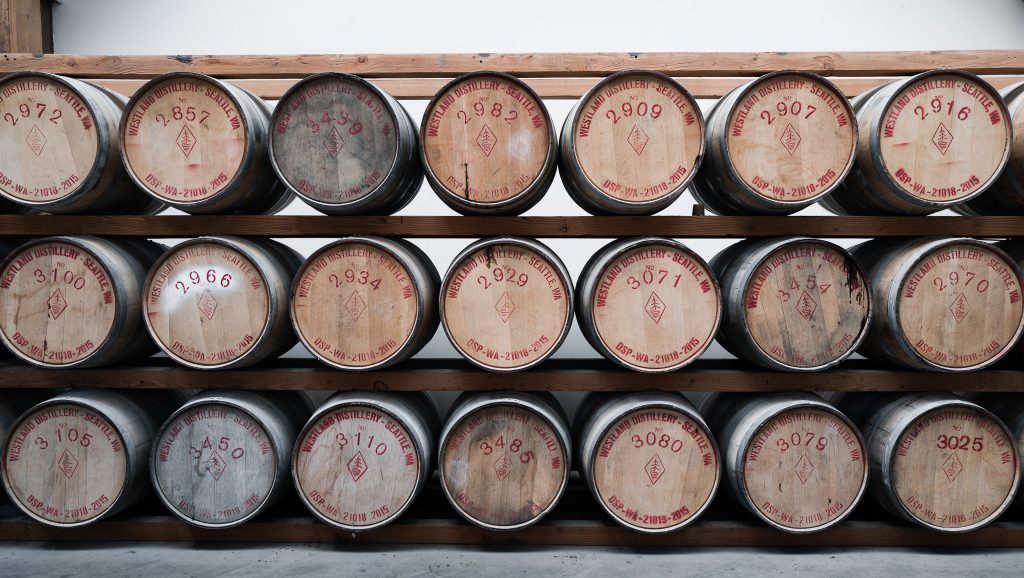 The room is really quite large. Before I knew it, folks were filtering in and getting comfortable. We'd be drinking a number of Westlands that night, their outpost range, the new Colere and that surprise single cask.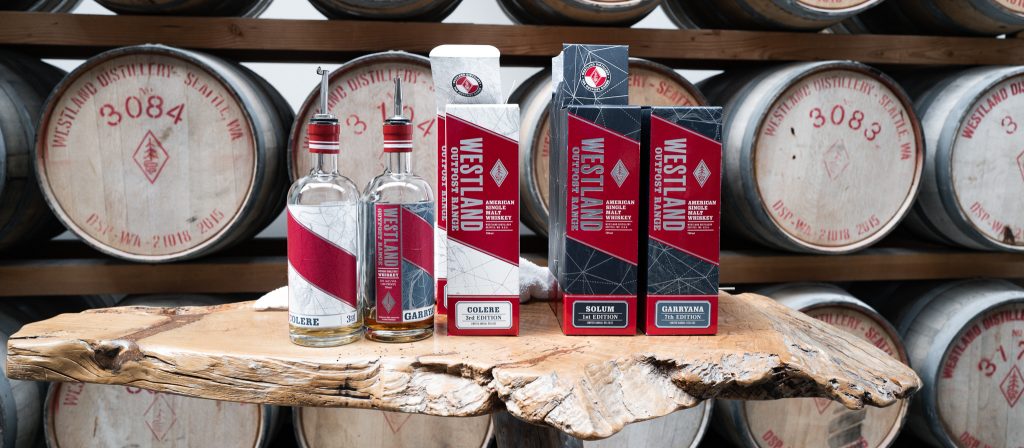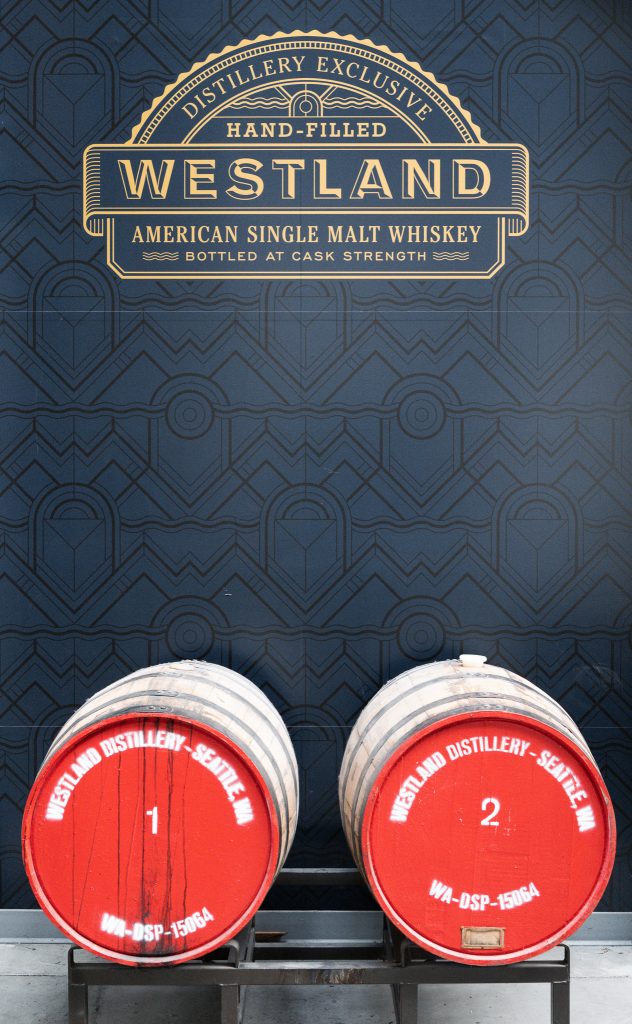 We didn't try these, but they looked awesome.
As everyone got settled, there would be about 45 folks alongside myself and the Westland team, we started off. The Westland staff lead us through tasting the core range, new Colere, etc in one of the first looks that the public got to see before its launch later that month.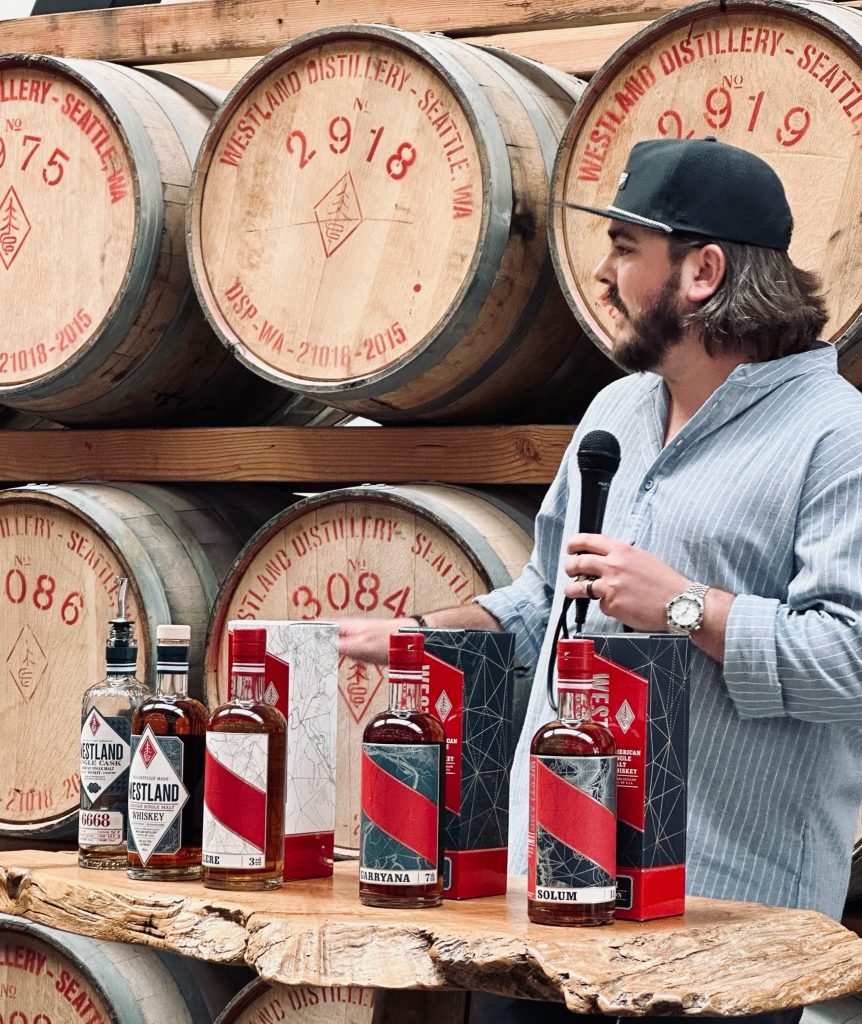 I got up and talked Tempranillo cask, the notorious 6668. It was a really awesome time getting to pick a cask that day and share it that night. I polled the group and folks agreed: certified banger.
Some day I'll cut my hair, who knows. That day obviously hasn't come.
We hung out for a while while folks finished their pours and I was thankful to be able to stop by and talk to just about every table of folks. Doing events is so cool to me because it lets us break down that wall between internet world and the in person experience. It was so good to see so many faces, many from places I'd been or visited or lived in as a kid growing up in the PNW.
From there we wrapped on up. "You don't have to stop drinking, you just can't do it here" is my typical send off and folks headed off to their dinners, bottle shares, bars and so on and so forth. I personally headed off to find some real food and catch a drink with some new friends at The Doctors Office – talk about a rad place. Get there if you can.
I'd be hanging around in town the next day with some family, but before I knew it I was on the plane home, where the weather in Wisconsin had warmed up, cleared up and gotten sunny. Traveling in this regard is such a privilege and a blast but as an outgoing introvert, I relish the opportunity to get back home and enjoy the company of my tiny little family: cooking, relaxing, enjoying the company of my wife and my dog.
My dog is great when I'm on the road, she takes a great pride in patrolling the house and protecting my wife (whether she needs it or not, my dog is a total weenie in the face of danger) and it's sort of heartwarming watching her hang up her hat and settle in once I get back home. This trip wrapped up about 12 weeks of on and off travel for me, and I was glad to be home.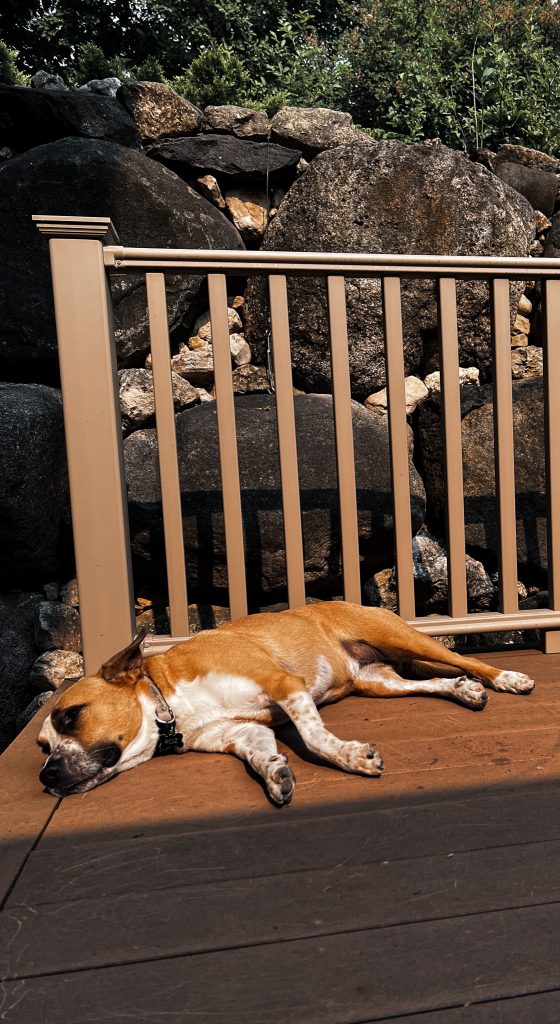 This wraps up the West Goes West series. Other pieces in the works ready to drop soon cover The Longest Short Trip To Tennessee & more.