r/Bourbon 2021 Wilderness Trail Single Barrel Rye I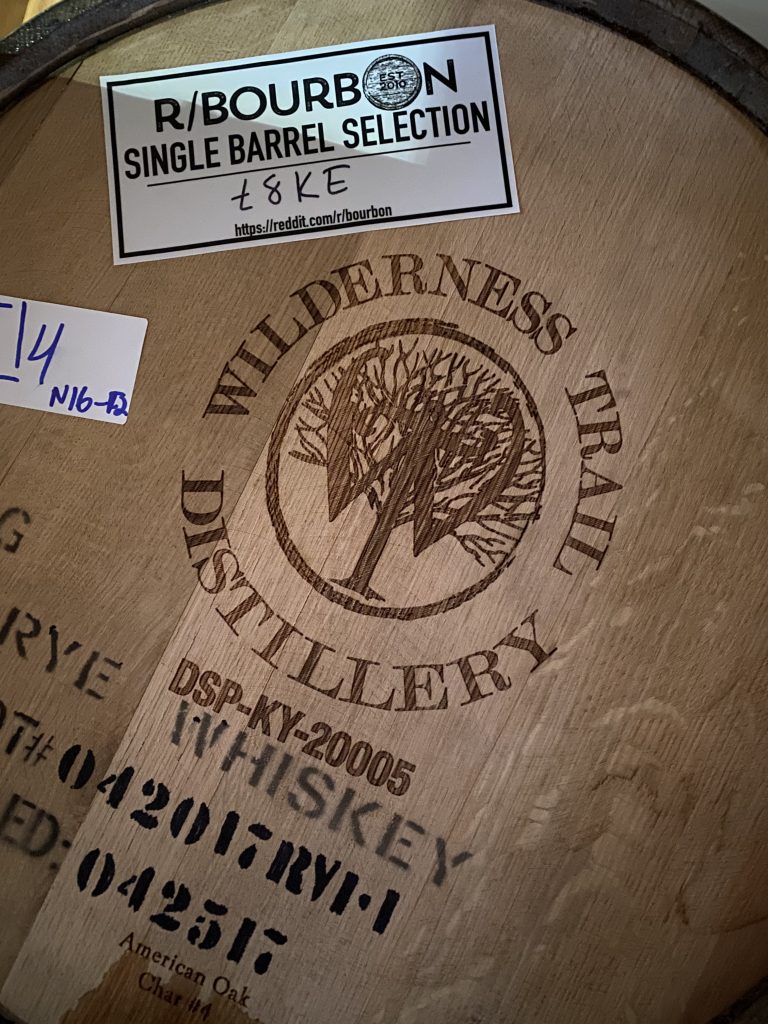 Year: 2021 by t8ke
Info: Barrel #042017RY1-1 (ISC Char #4) – 4 Years By Bottling, Barreled on 4/20
Retailer:
Notes: Beautifully rich and fruity at first until notes of oak, cedar and some cocoa dig in. Big rye spice follows on the palate, rich and powerful with tons going on. Drinks really viscous, expected proof somewhere around 118, big caramel, coffee, plum and berry notes combine with clove, pepper, orange zest and boisterous rye notes. Long finish.
I tasted a lot of barrels that had too much wood character for the age, and many that felt like they didn't have enough structure, but this was the winner because it fell perfectly in between. Just so much going on without being too fruity, too woody, not spicy enough, etc. The whole package. Sampled 4th out of what ended up being 8 barrels, I just kept coming back to it. Easy winner and an exceptional barrel.
---
Barrel #1 was too cedar forward – spritely and fun but really pungently wood forward.
Barrel #2 had some really lovely cream, fruits, strawberry and peppery rye spice going on. This was my 2nd favorite of all of them.
Barrel #3 leaned into being a bit thin, unremarkable. It showed some character here or there, but ultimately didn't feel like it had really come into its own.
Barrel #4 : see above – it's the winner!
Barrel #5 reminded me a lot of barrel #3 – some character showing but pretty muted and bland. I bet in 4 years this will sing.
Barrel #6 was a total hoot. Cocoa, sandalwood, teak wood, fruity, funky, peppery, anise forward, bright! Wild – all over the place. It's someone's jam, but felt erratic and all over the place.
Barrel #7 was back to those lovely rye roots – pepper, clove, cinnamon, praline, toffee and cream. Was a close contender for top 3 for me. Spicy dessert.
Barrel #8 was back in the land of fruits – drank more like a bourbon, which was fine. It had some aspects I enjoyed, but ultimately felt like a #4 Lite – and light on flavor isn't something one typically looks for in a rye 🙂
Additional Info: Selected on premise at Wilderness Trail Distillery.