r/bourbon – 2021 – Maker's Mark Private Selection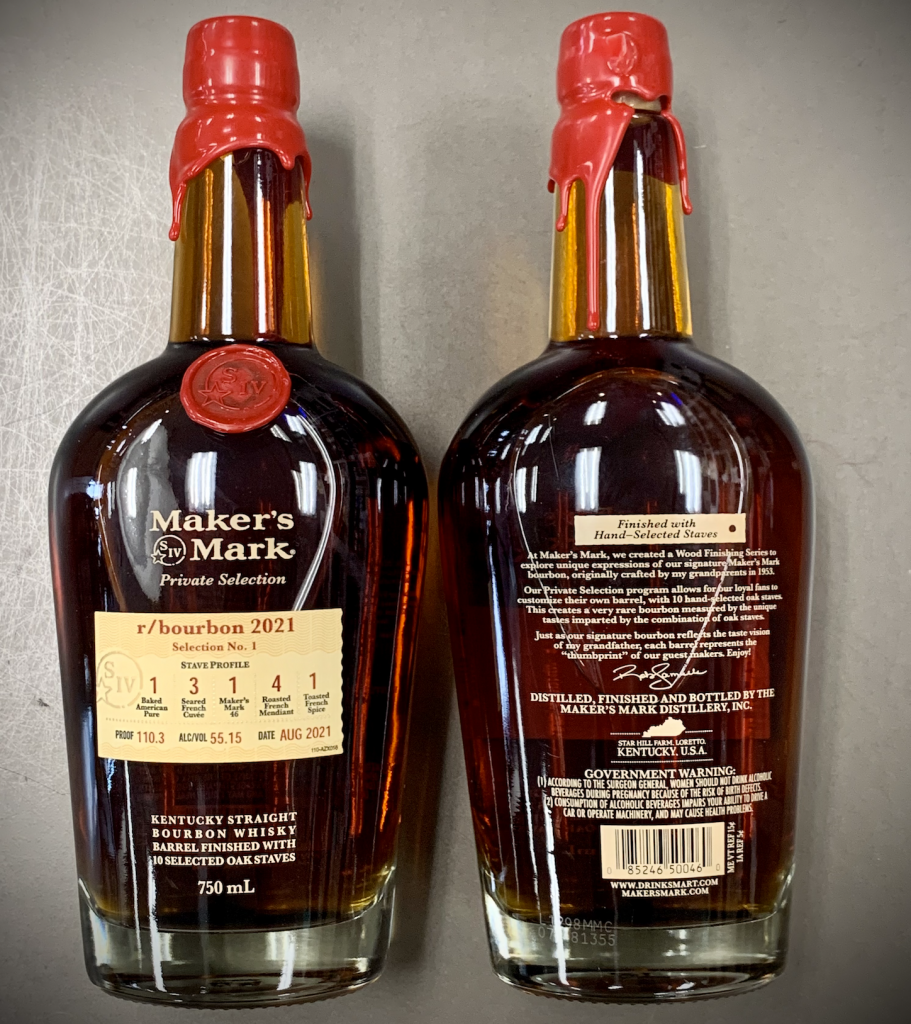 Year: 2021 by t8ke
Info: Selected on August 20th, 2021 at Maker's Mark on premise in their new tasting / blending facility, located right on the Maker's Mark water repository. Incorporating the following stave profile:
Baked American Pure Stave: 1 Stave
Seared French Cuvee: 3 Staves
46 French Oak: 1 Stave
Roasted French Mendiant: 4 Staves
Toasted French Spice: 1 Stave
Incorporating 4 of Maker's newest stave lead to what was easily the standout for the day, a rick cocoa toffee butter bomb that finishes with a long tobacco, spice drop, date fruit finish. We tried 5 blends overall, with this specific combination handily coming out on top blind. Blending this barrel was a full day affair, and the first of many Maker's Marks to come.