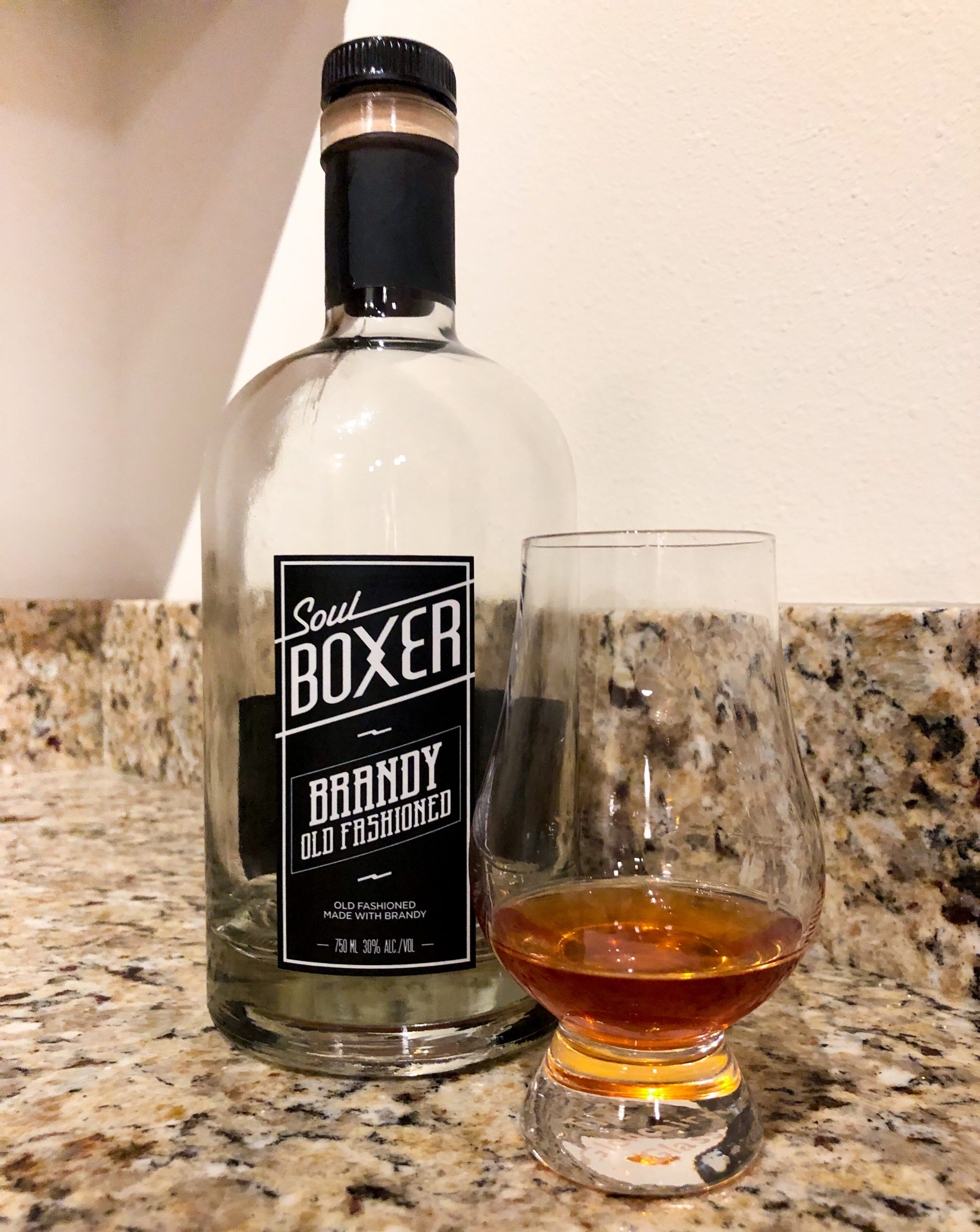 The Schtick:
This is a pre-mixed cocktail from a local Wisconsin producer. It combines brandy (undisclosed), sugar, bitters and fruit to make a bottled cocktail that is meant to be enjoyed a variety of ways.
---
Review #979 | Liqueur Review #
Distiller: N/A
Bottler: Soul Boxer
Brand: Soul Boxer
Selection:
ABV: 30% ABV
Age: NAS
---
Nose: Sweet, cloyingly so. Sugar, orange, peppercorns. Spicy clove, cardamom. Lots of sweetness here, and a faint bitter component, reminiscent of Angostura.
Taste: Thick, but sweet mouth feel. Lots of orange, honey, confectioners sugar. Heavy mulled spices, fake bubble gum note. Really heavy on the spice, lightly similar to Angostura.
Finish: Short, no heat, super sweet.
Overall: Neat: no. Rocks: no. Cocktail: yes. This is super sweet, and serves about a single purpose in my opinion. I hoped it would be fun on the rocks, but the sweetness is just overpowering. Blended with a tart citrus drink and ice, this is nice.
Thanks for reading!
Rank: 4
---